Space Acacia
Regular price
$1,049.00
104900
Regular price
Sale price
$1,049.00
Unit price
per
Sold out
The Space Acacia 3-in-1 camping system consists of a spacious, modern tent, the first-of-its-kind proprietary Air Floor™ and the innovative, temperature-adjusting canopy. 
15% off discount automatically applies at checkout.
View full details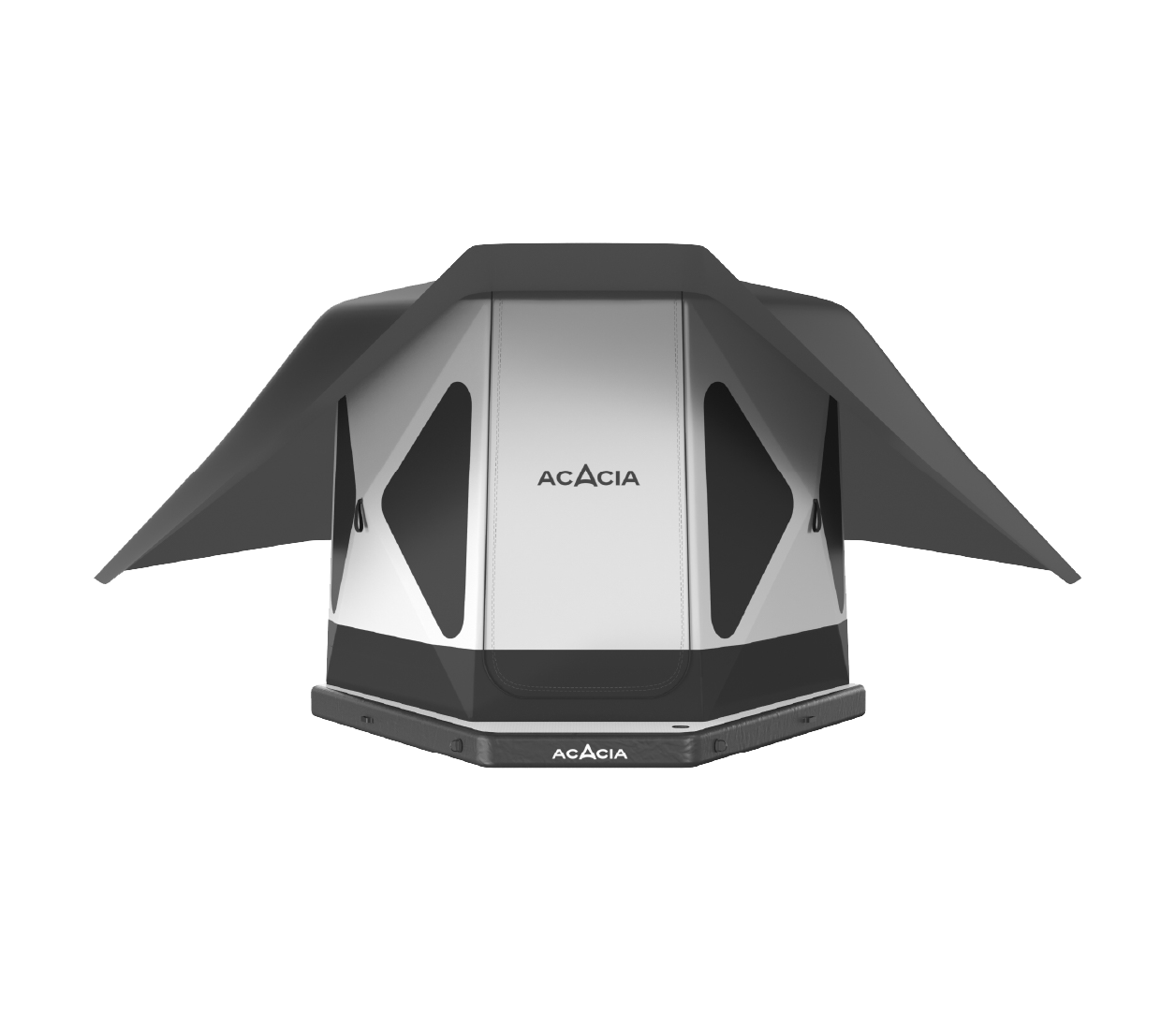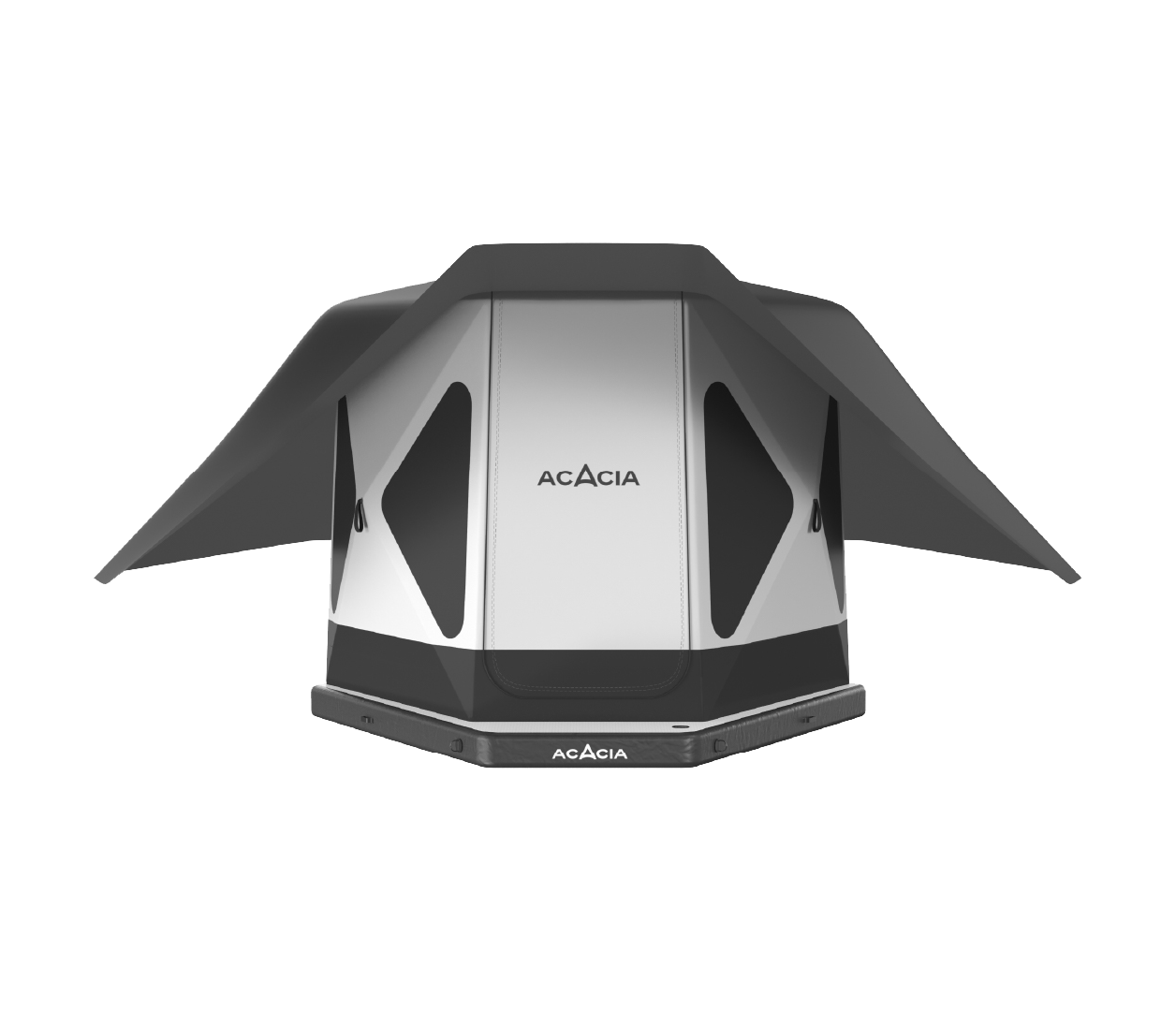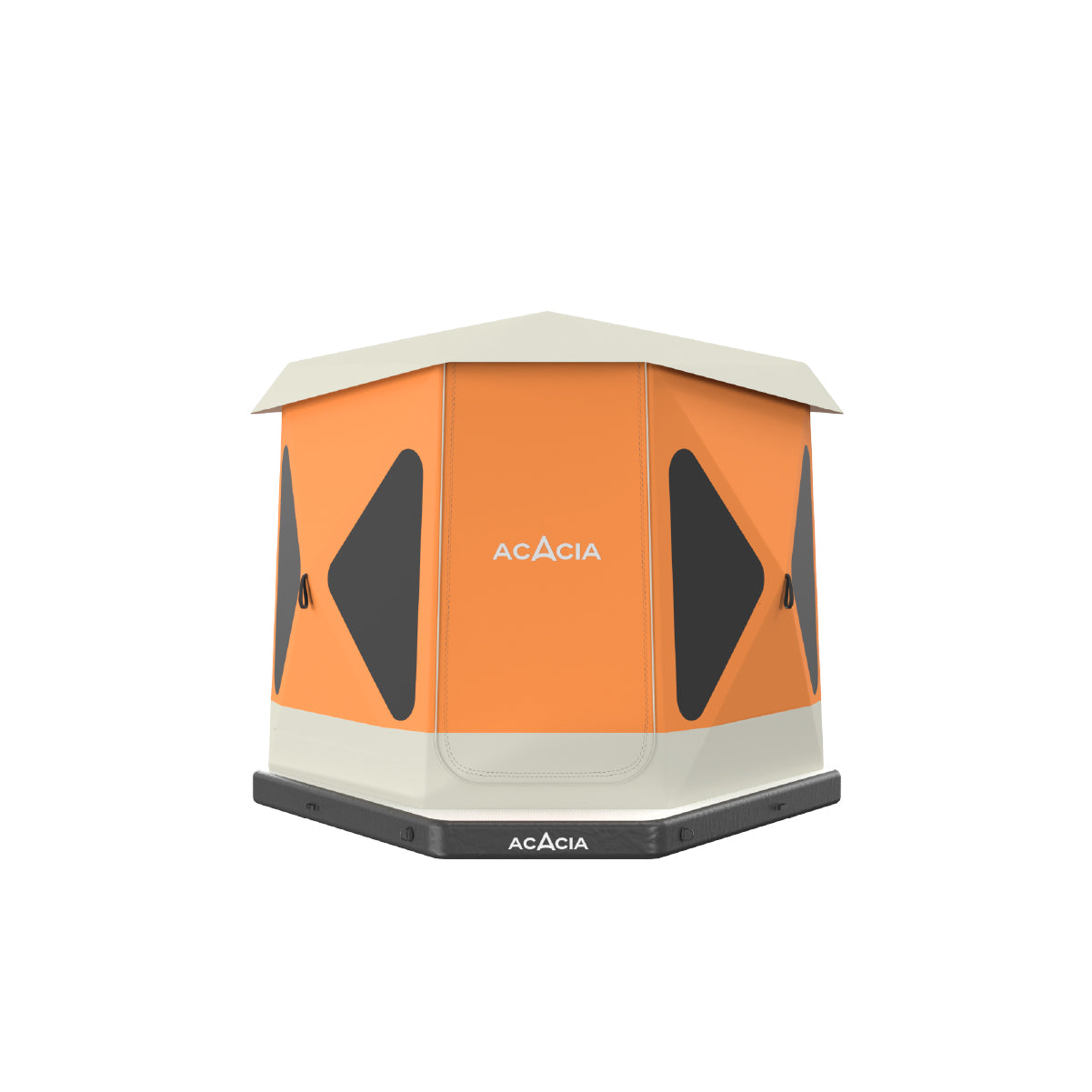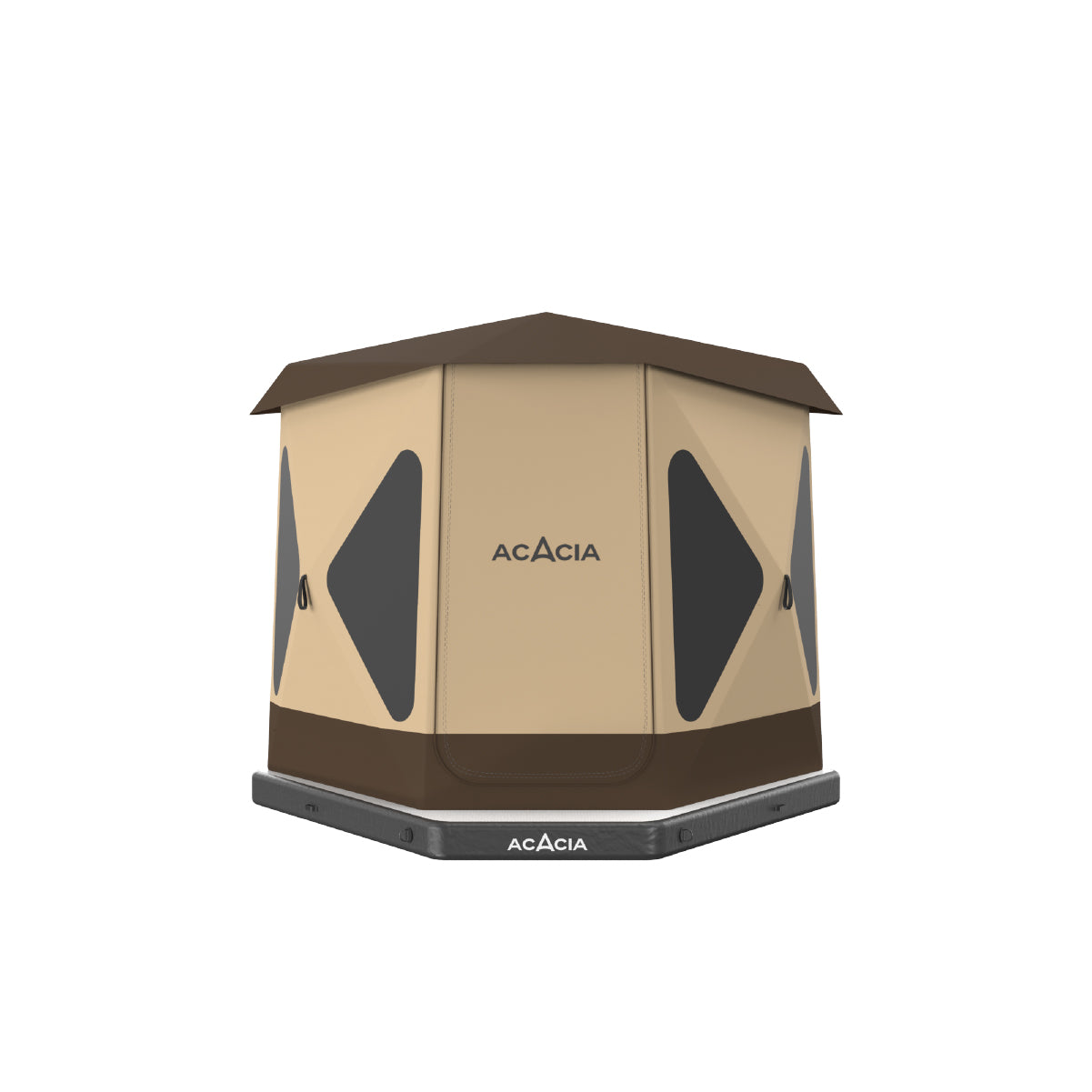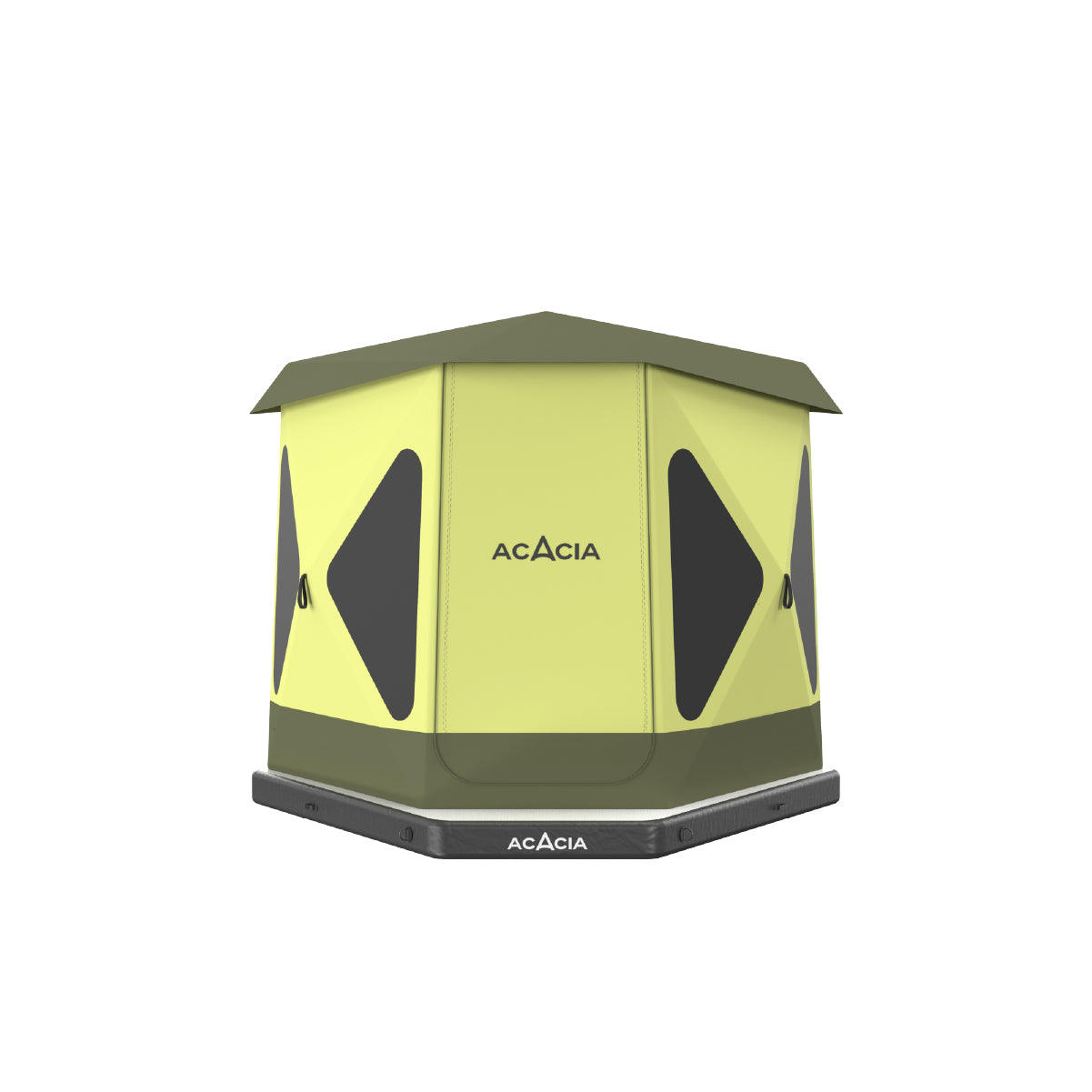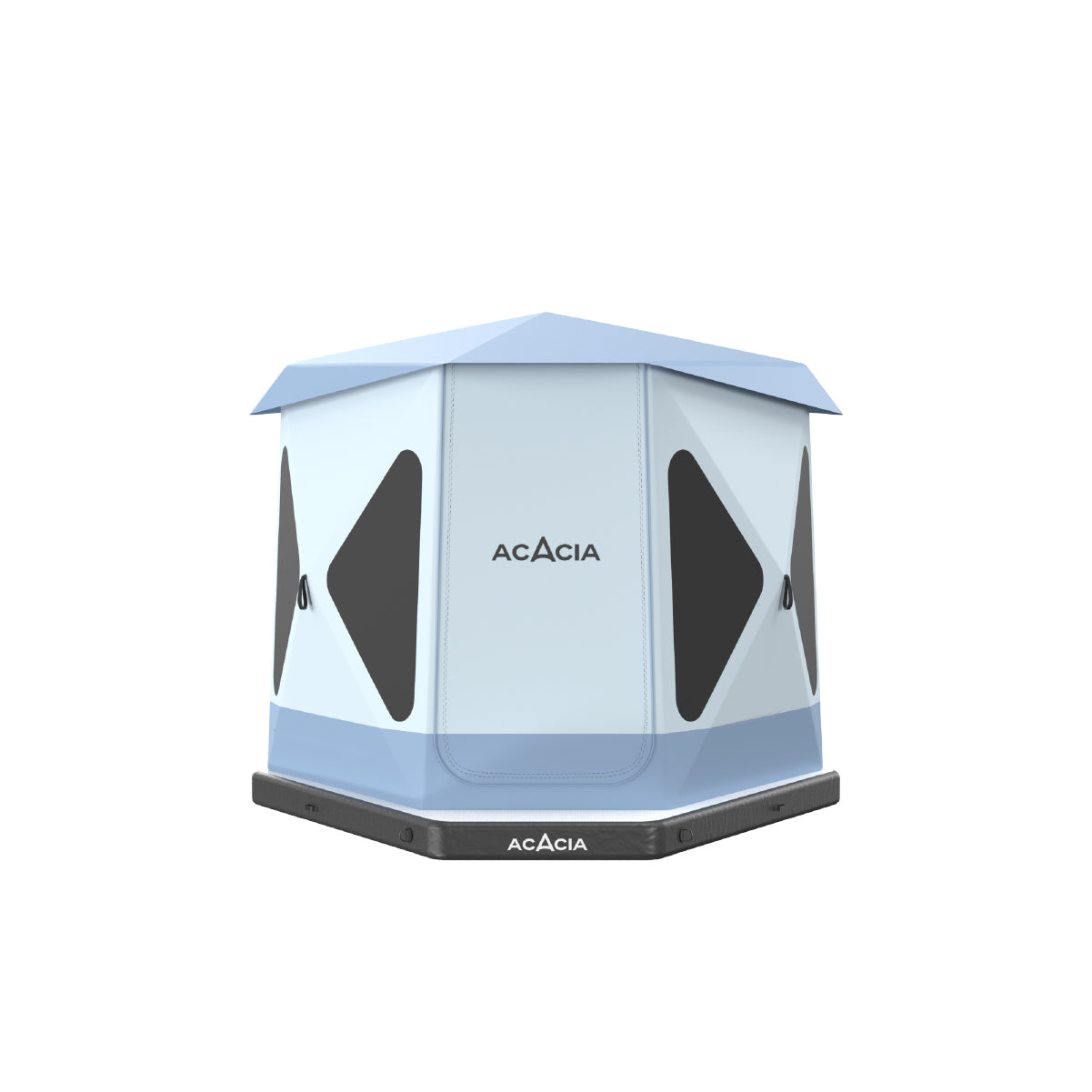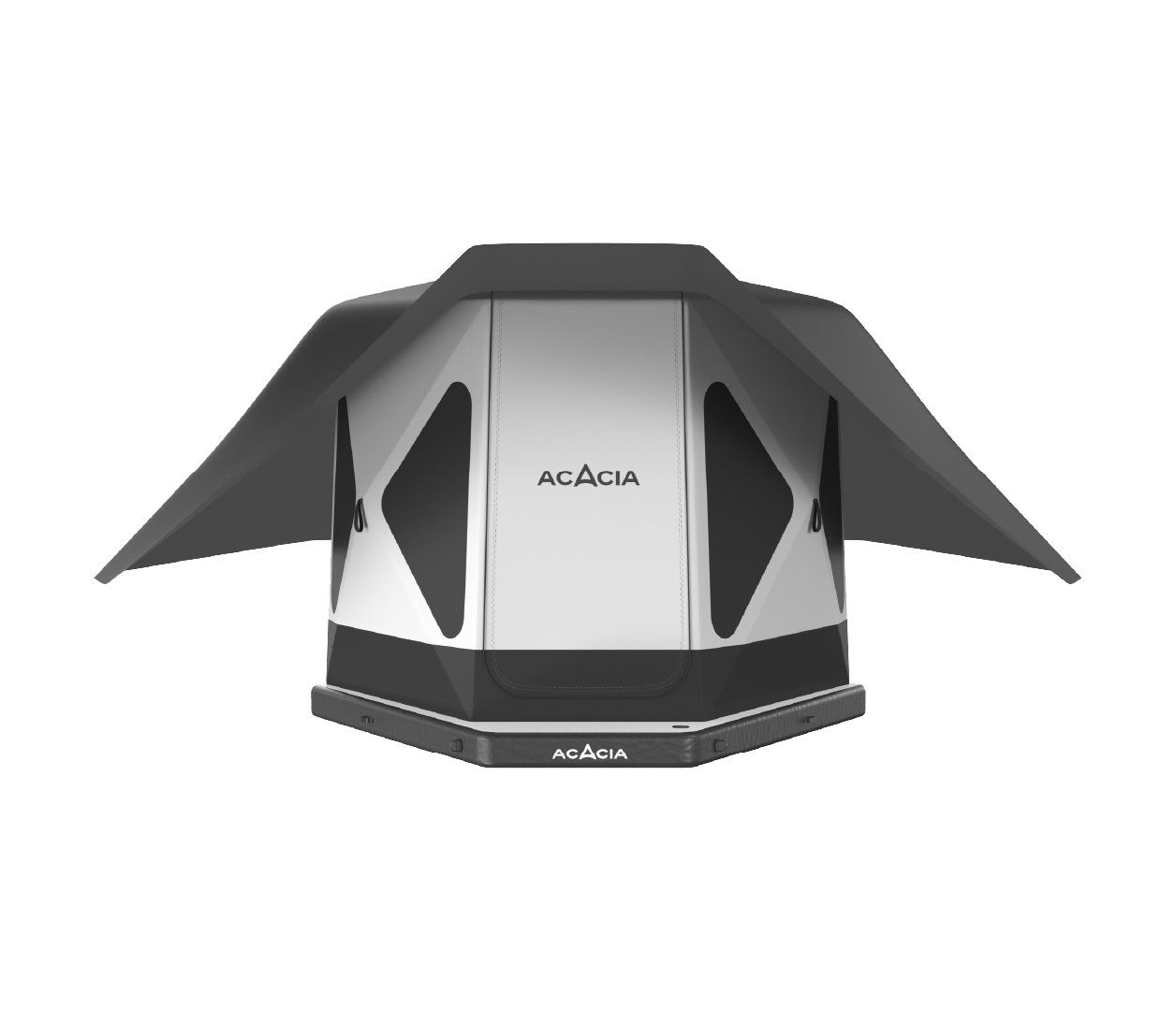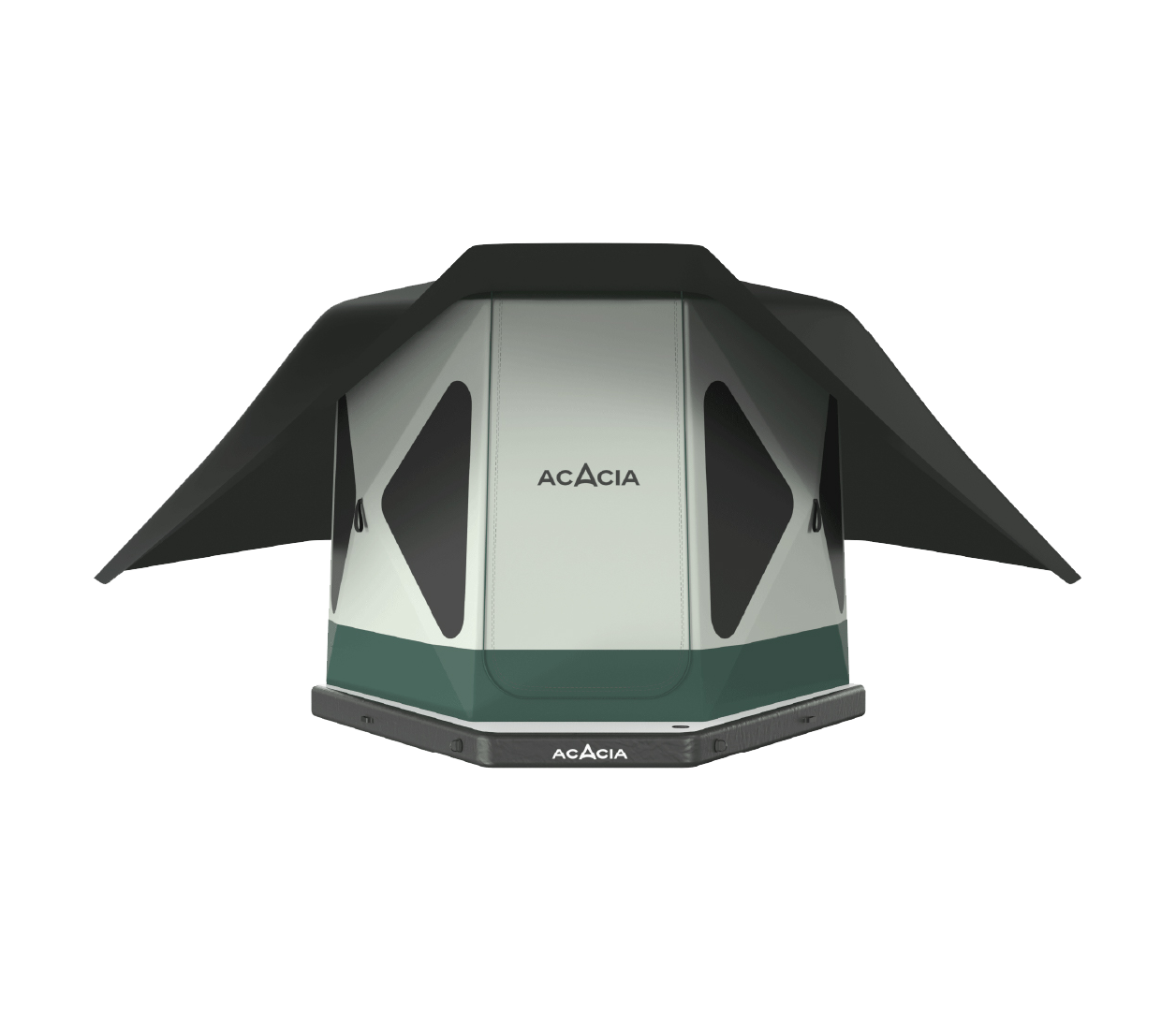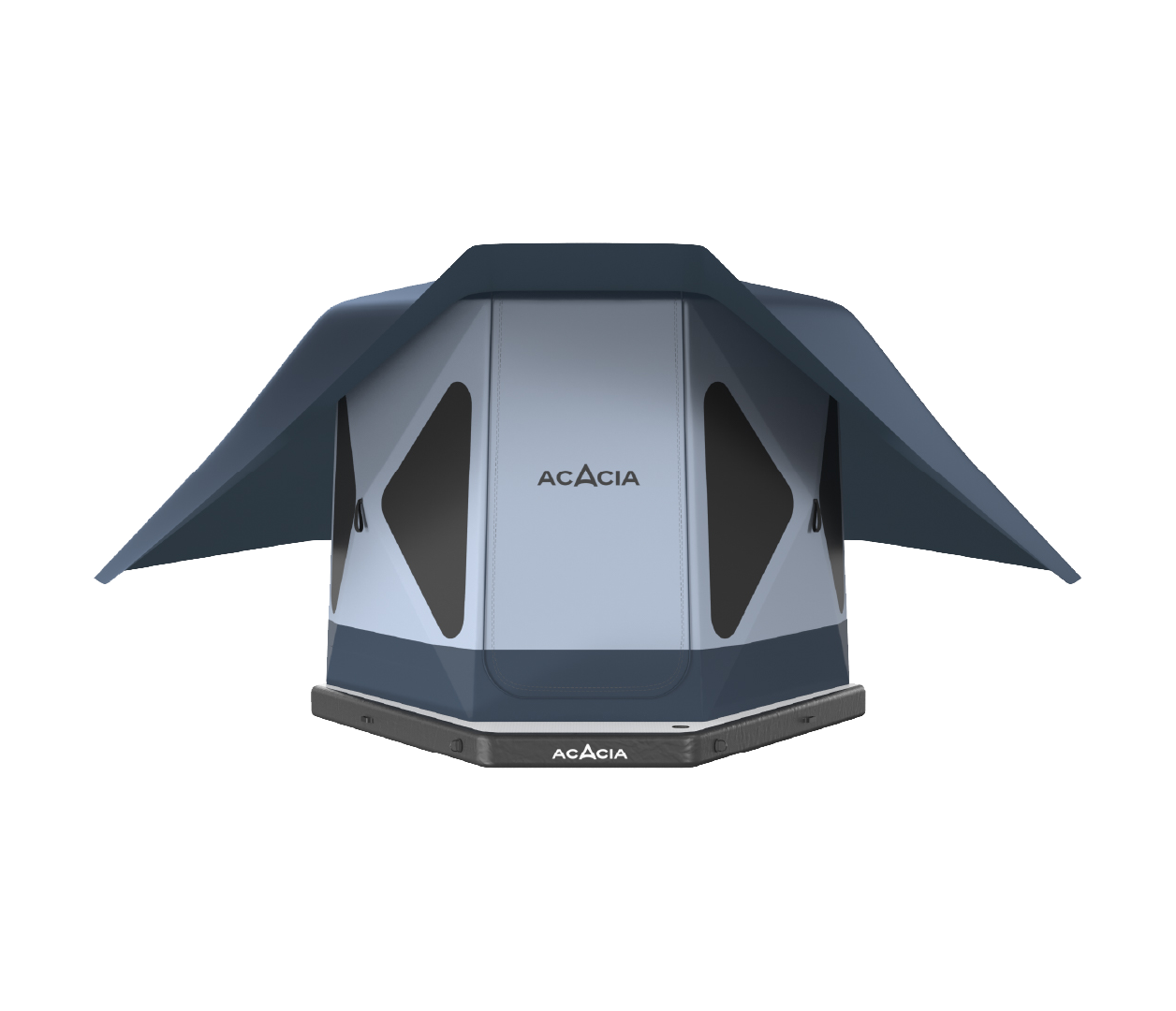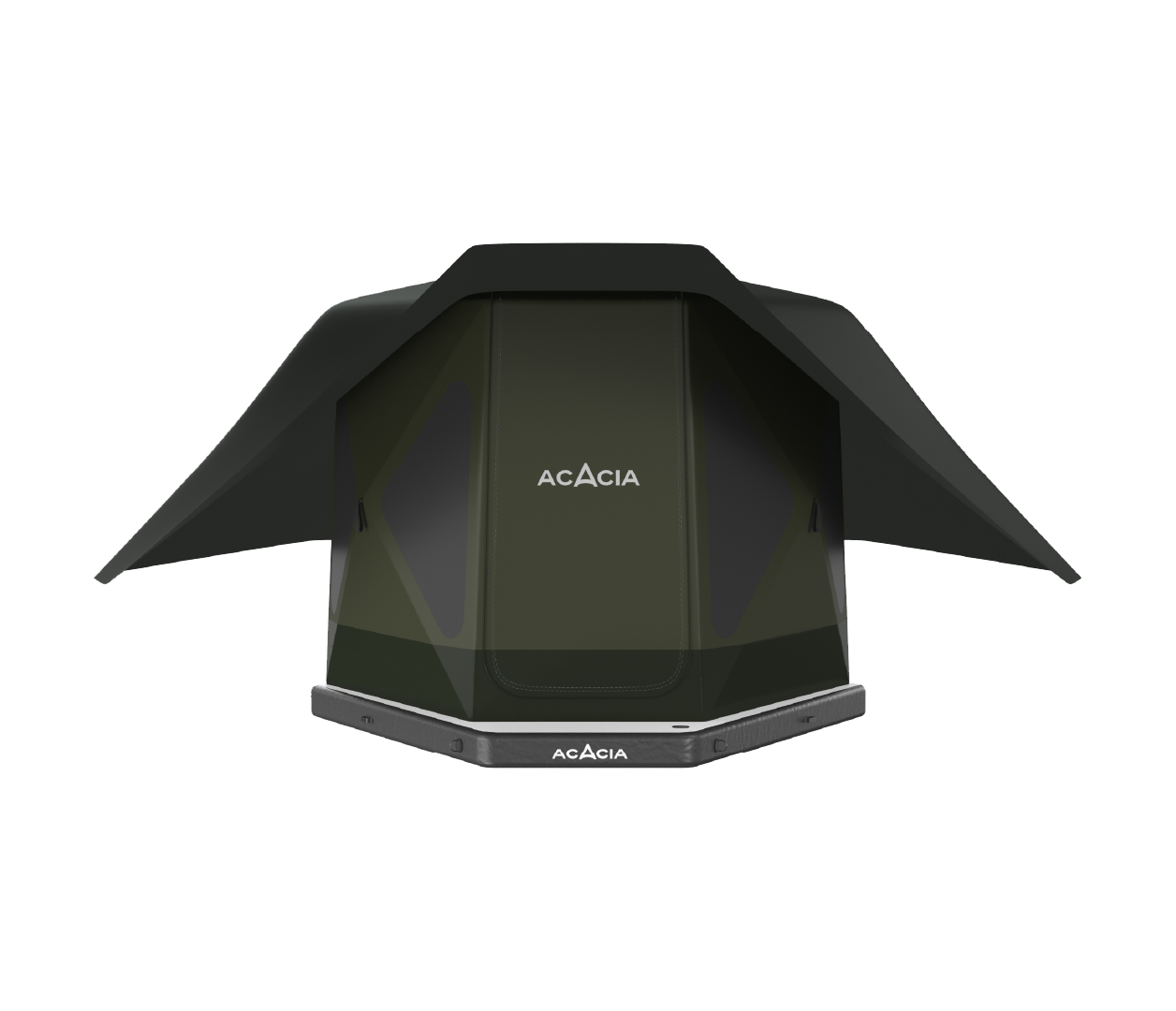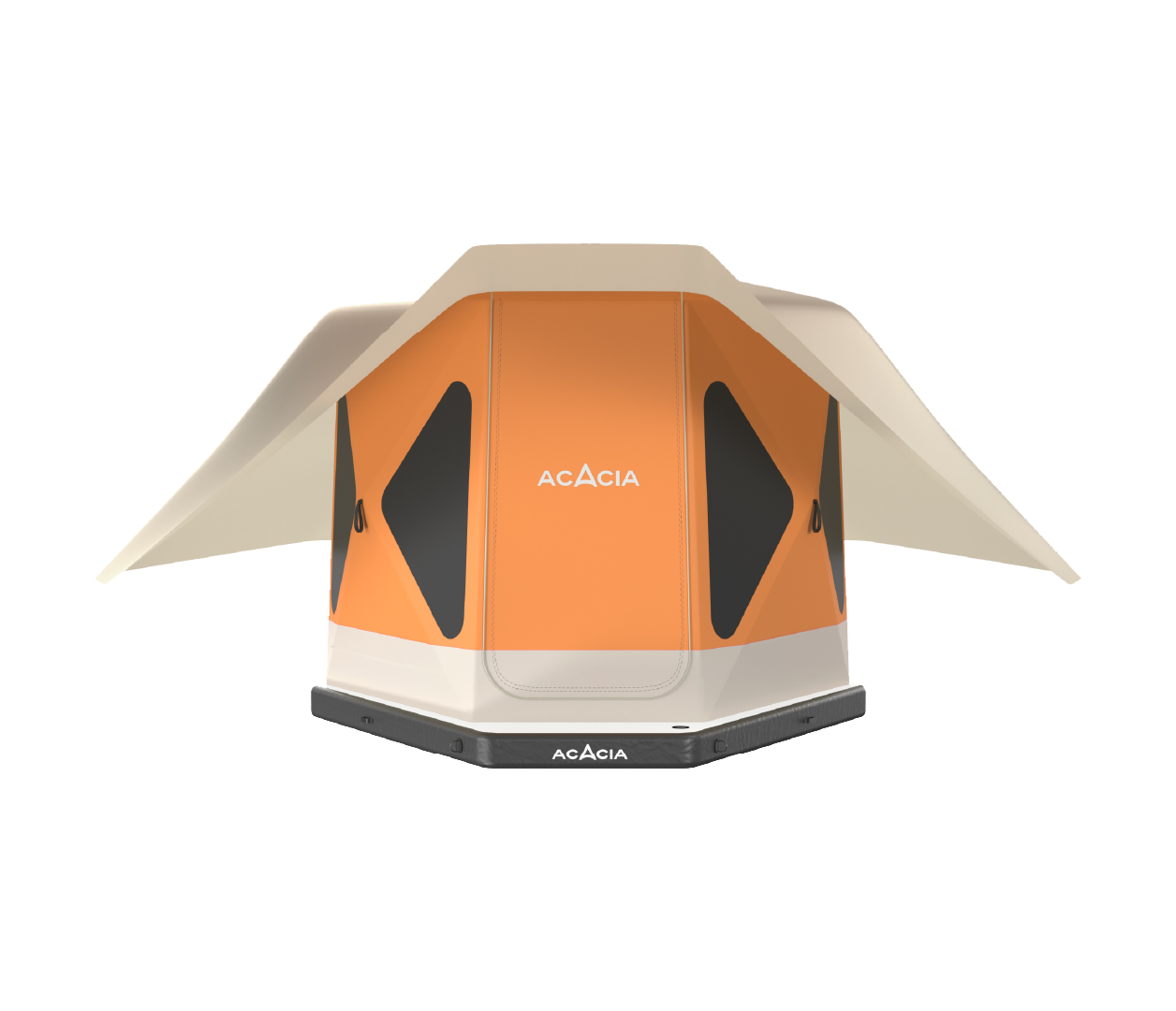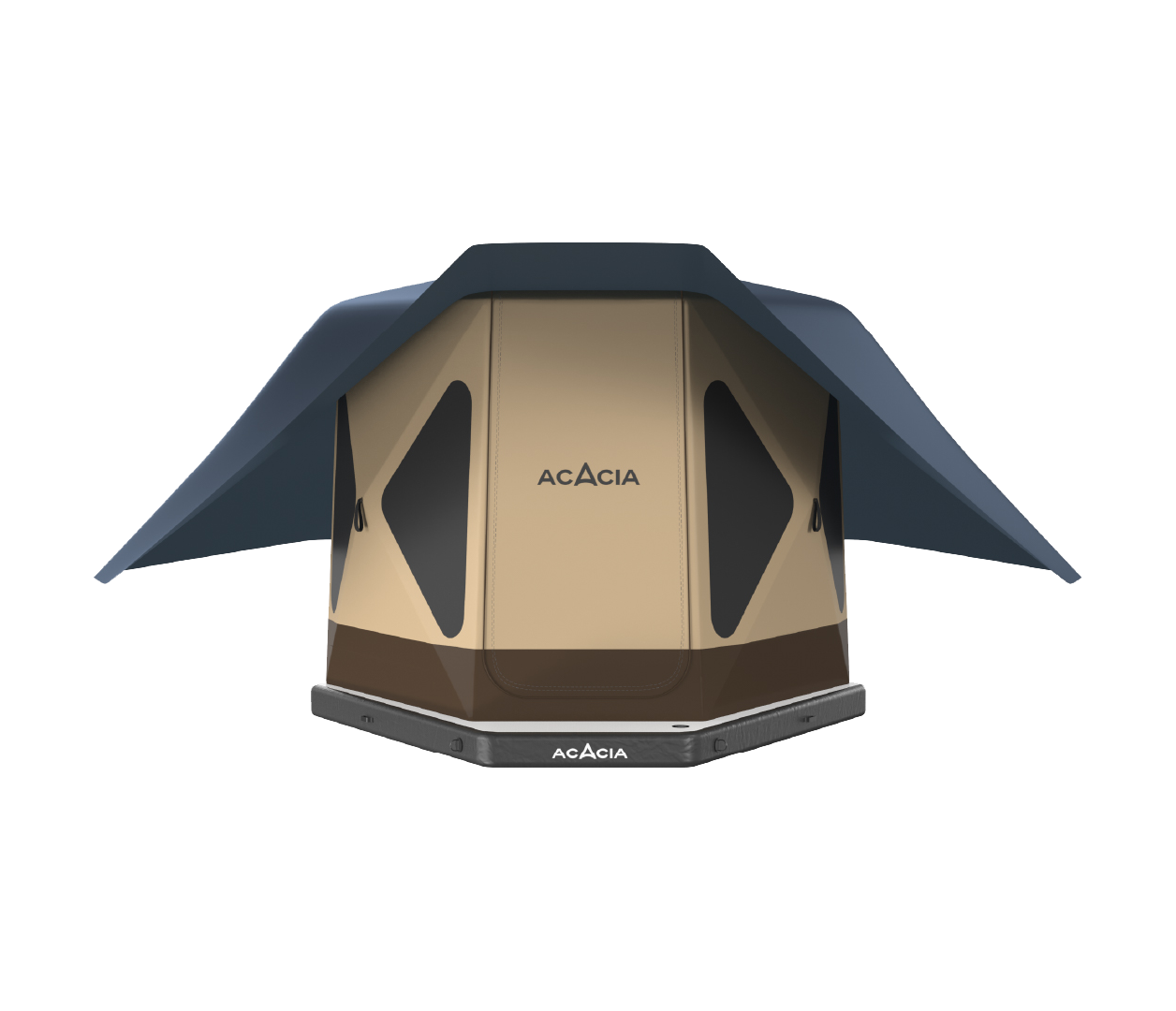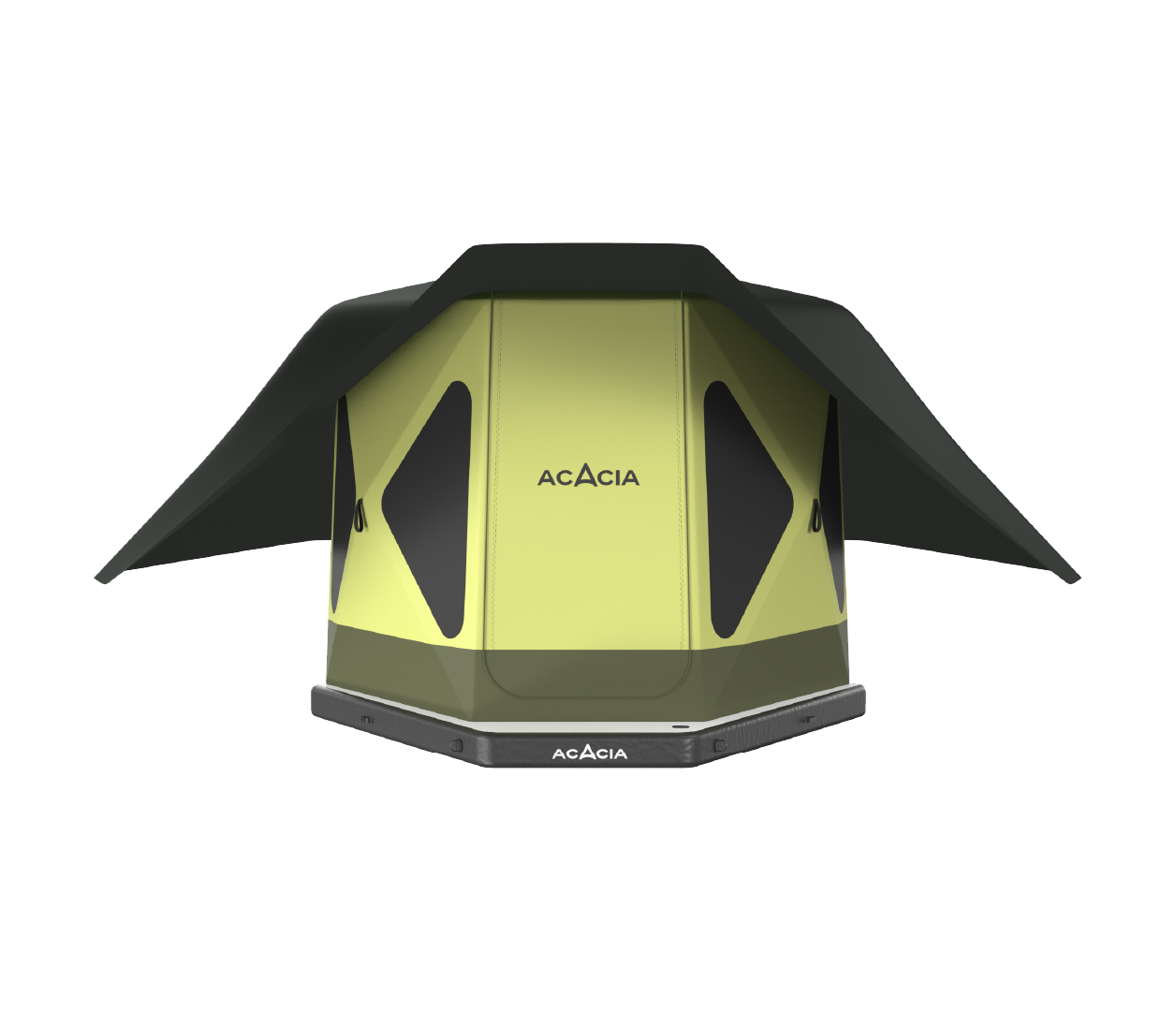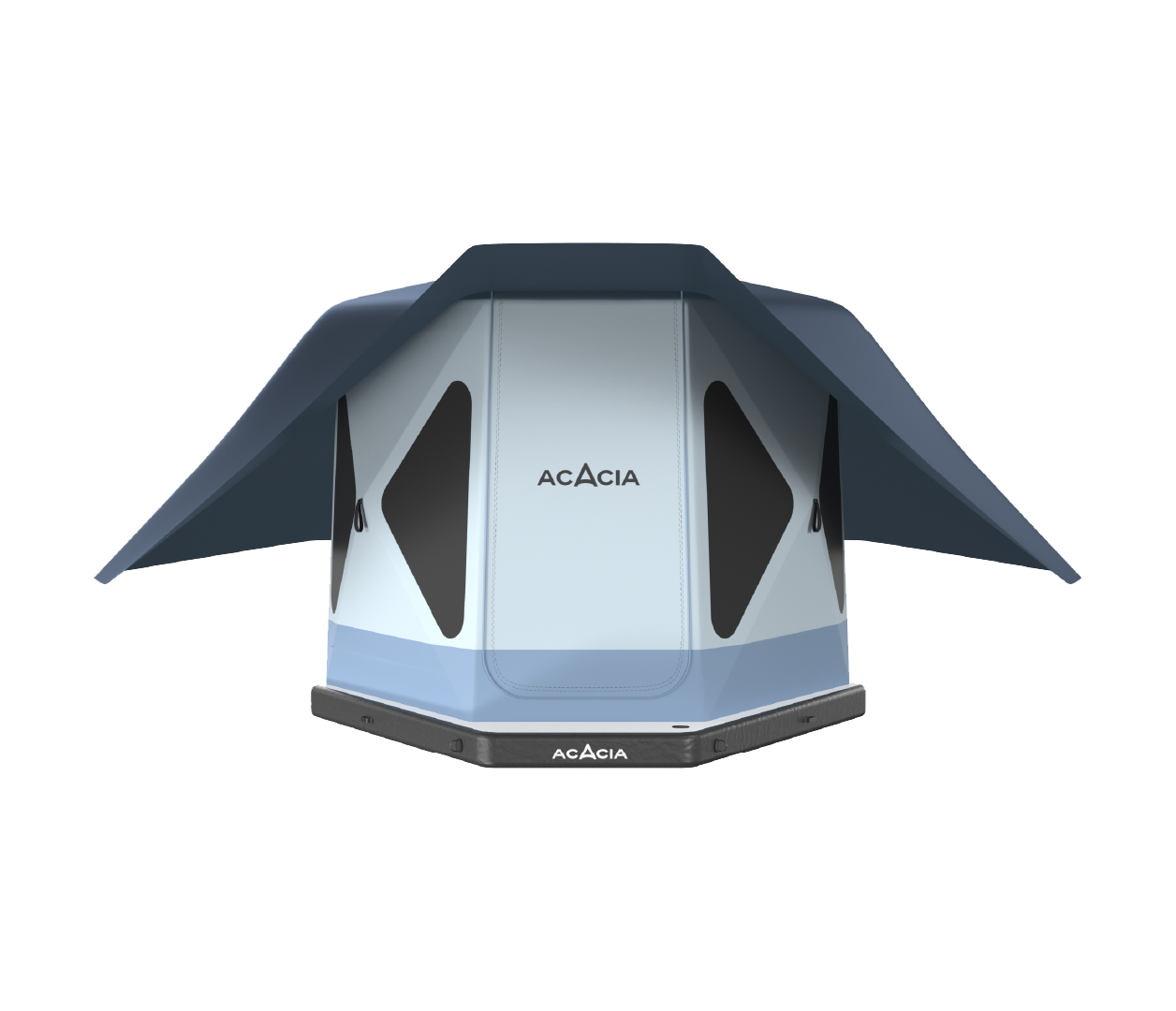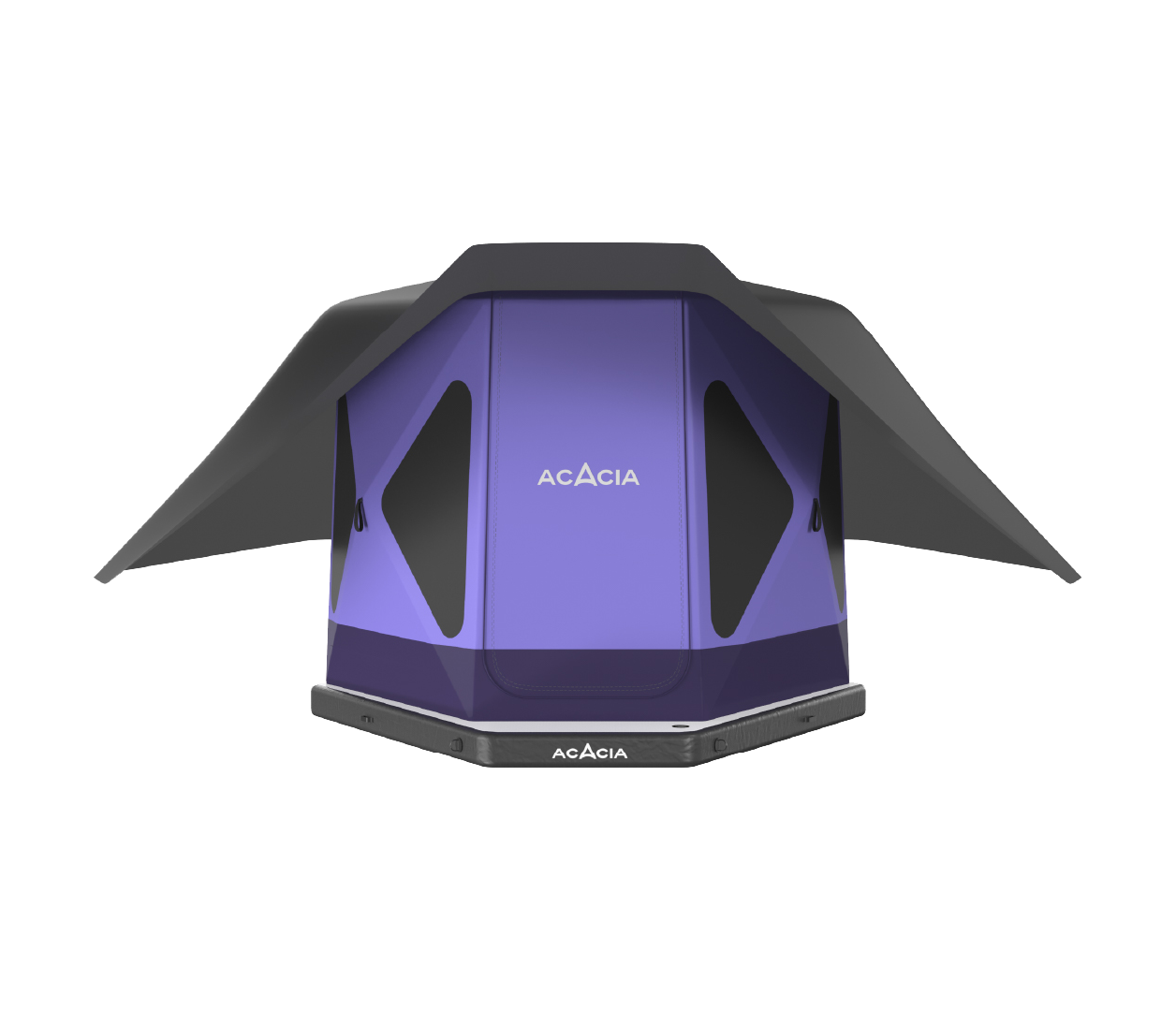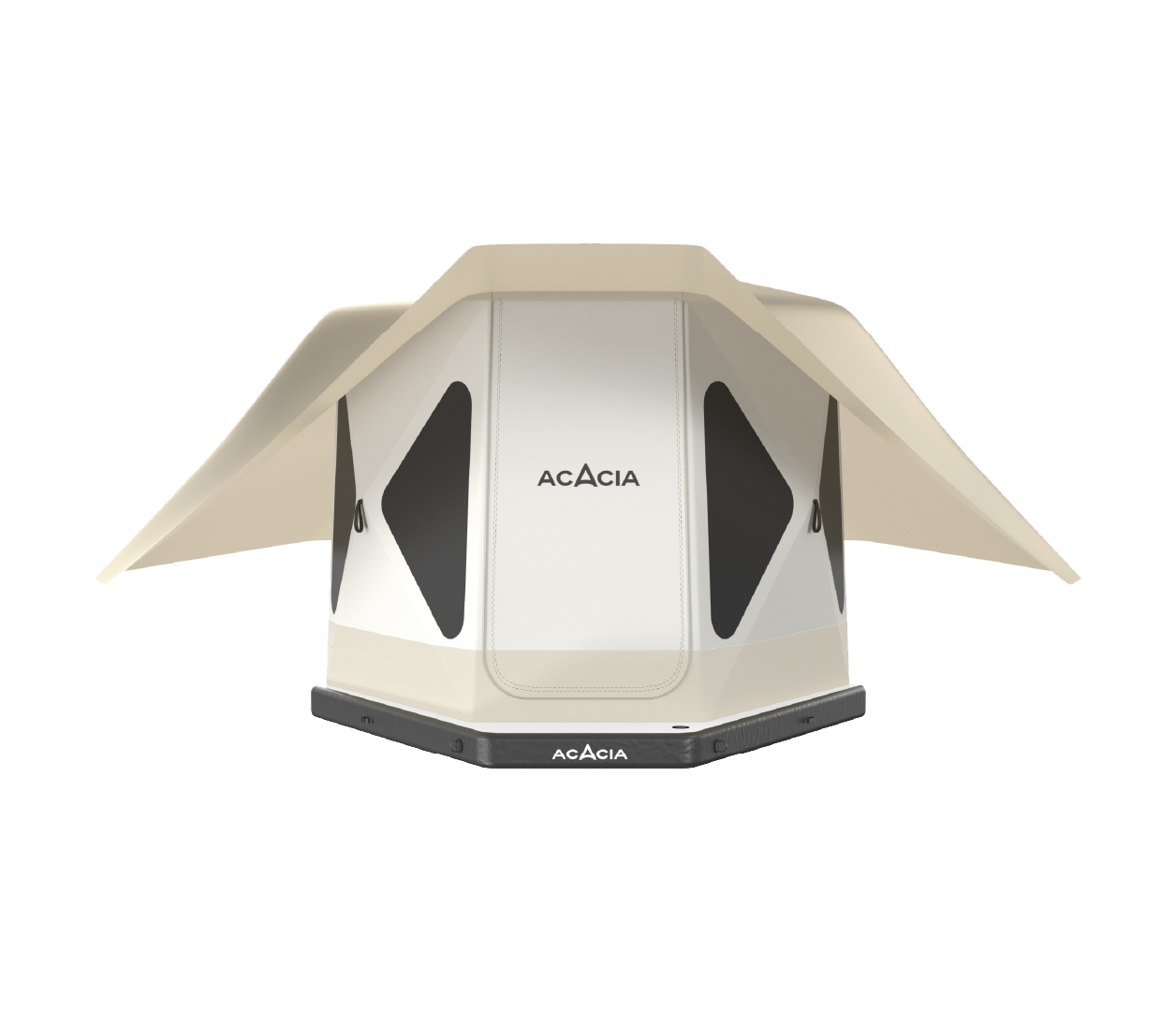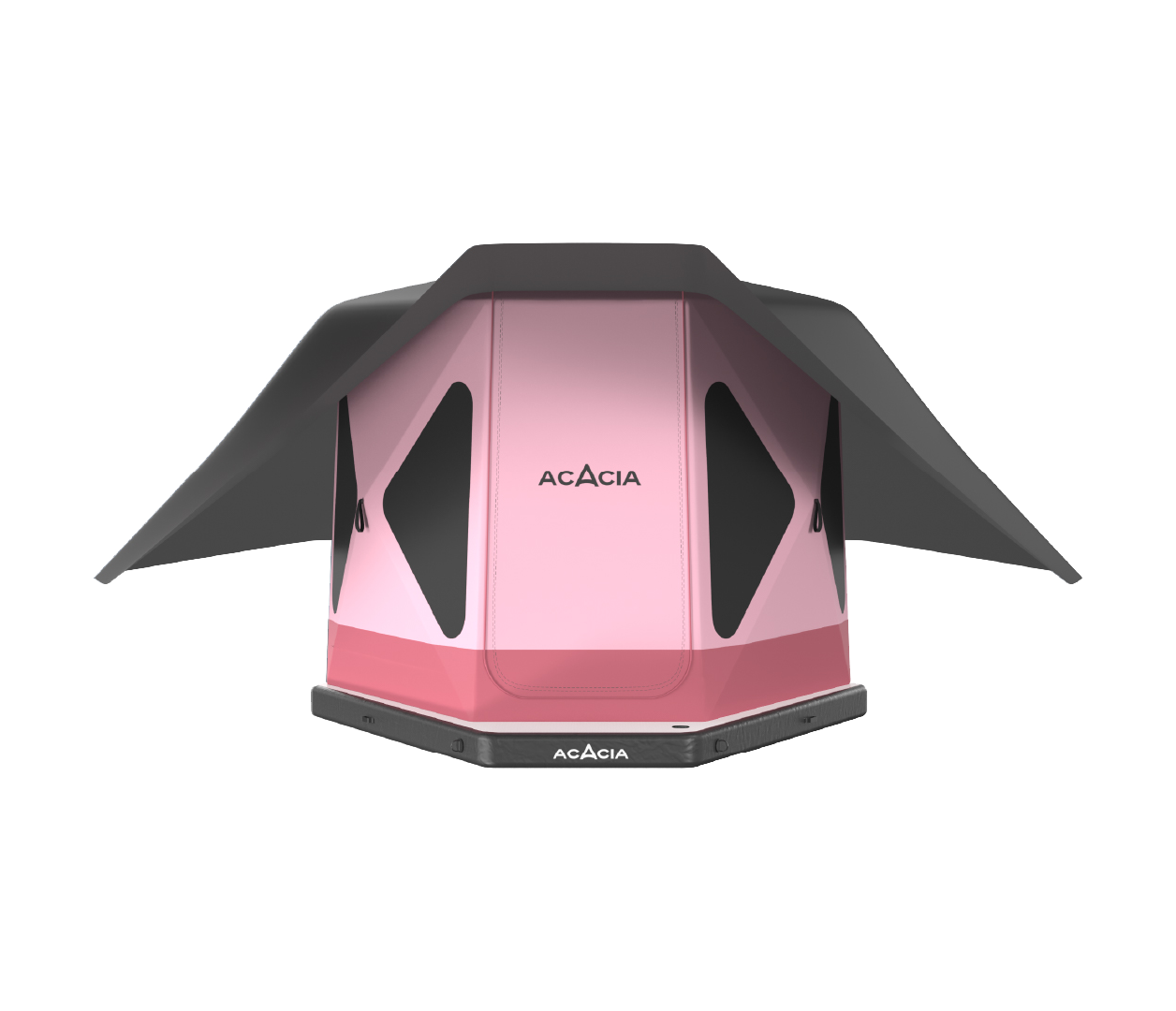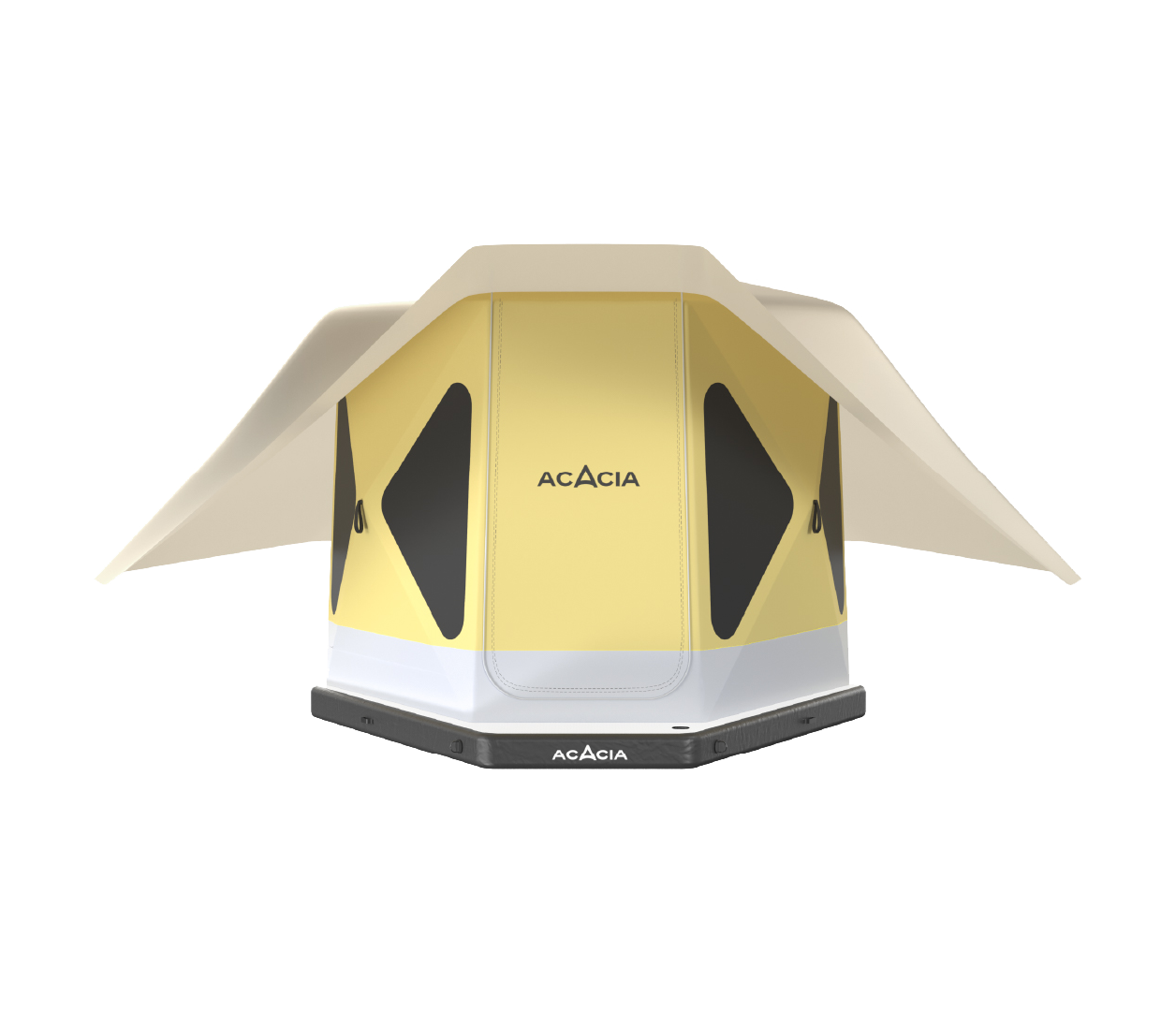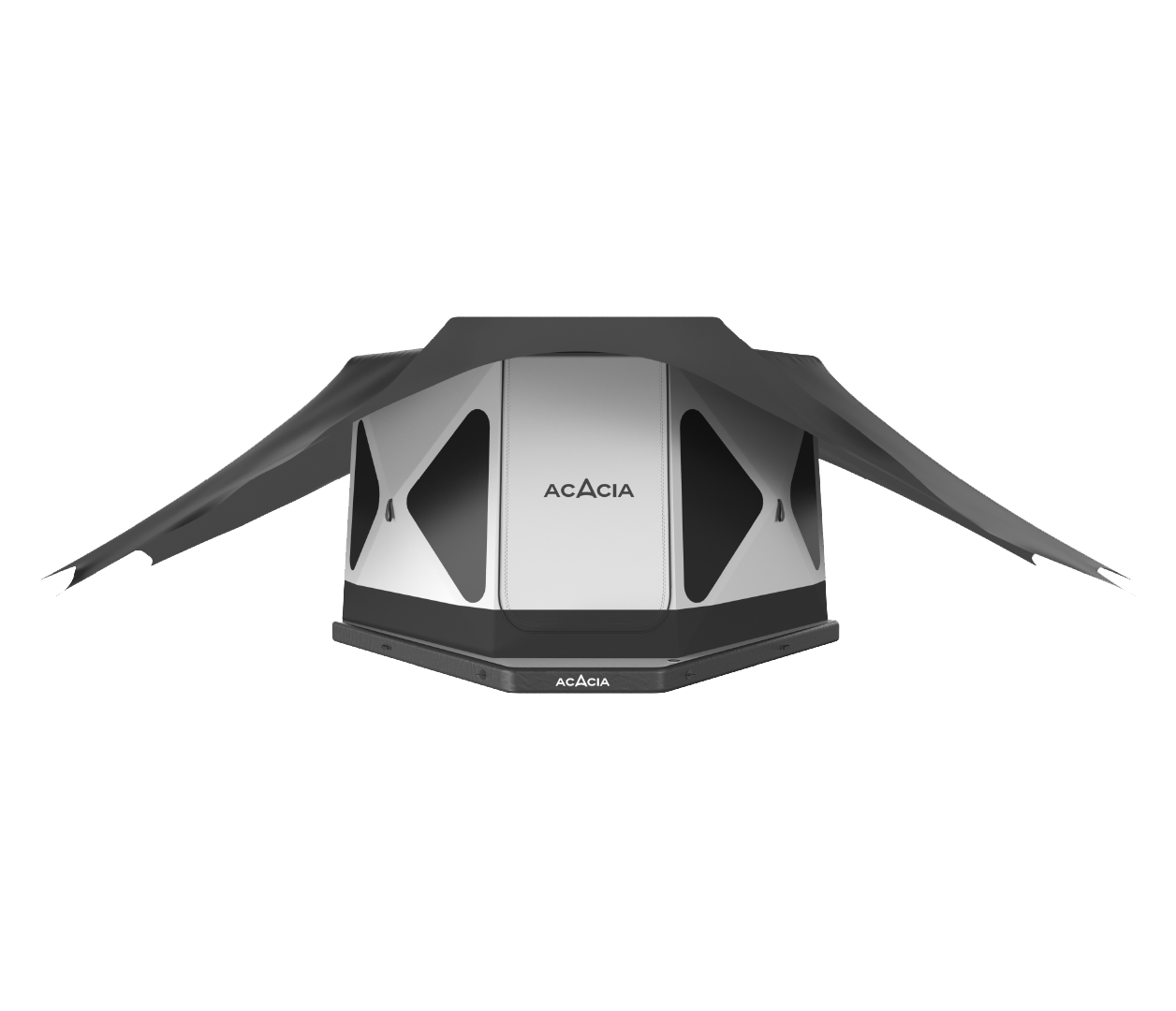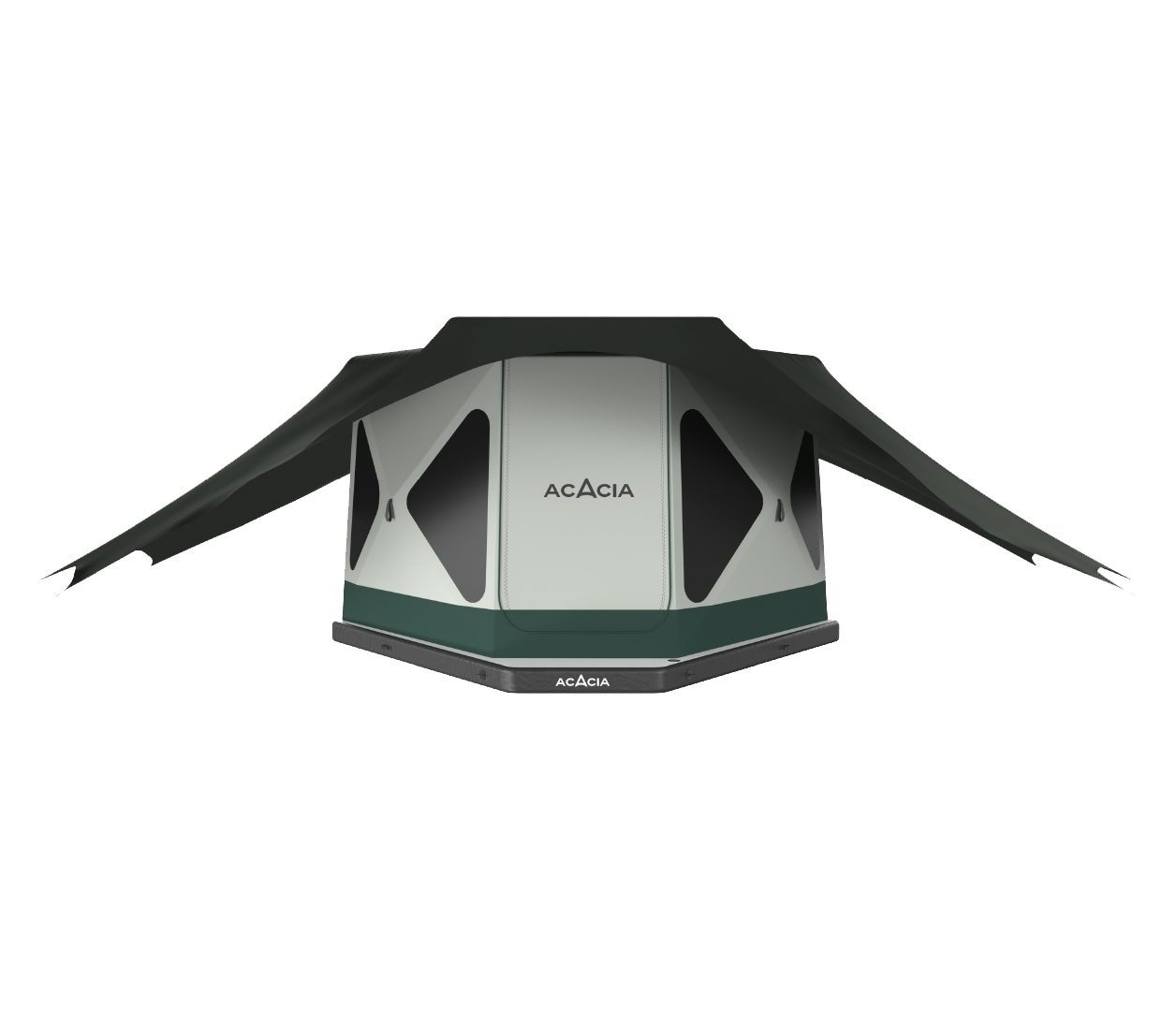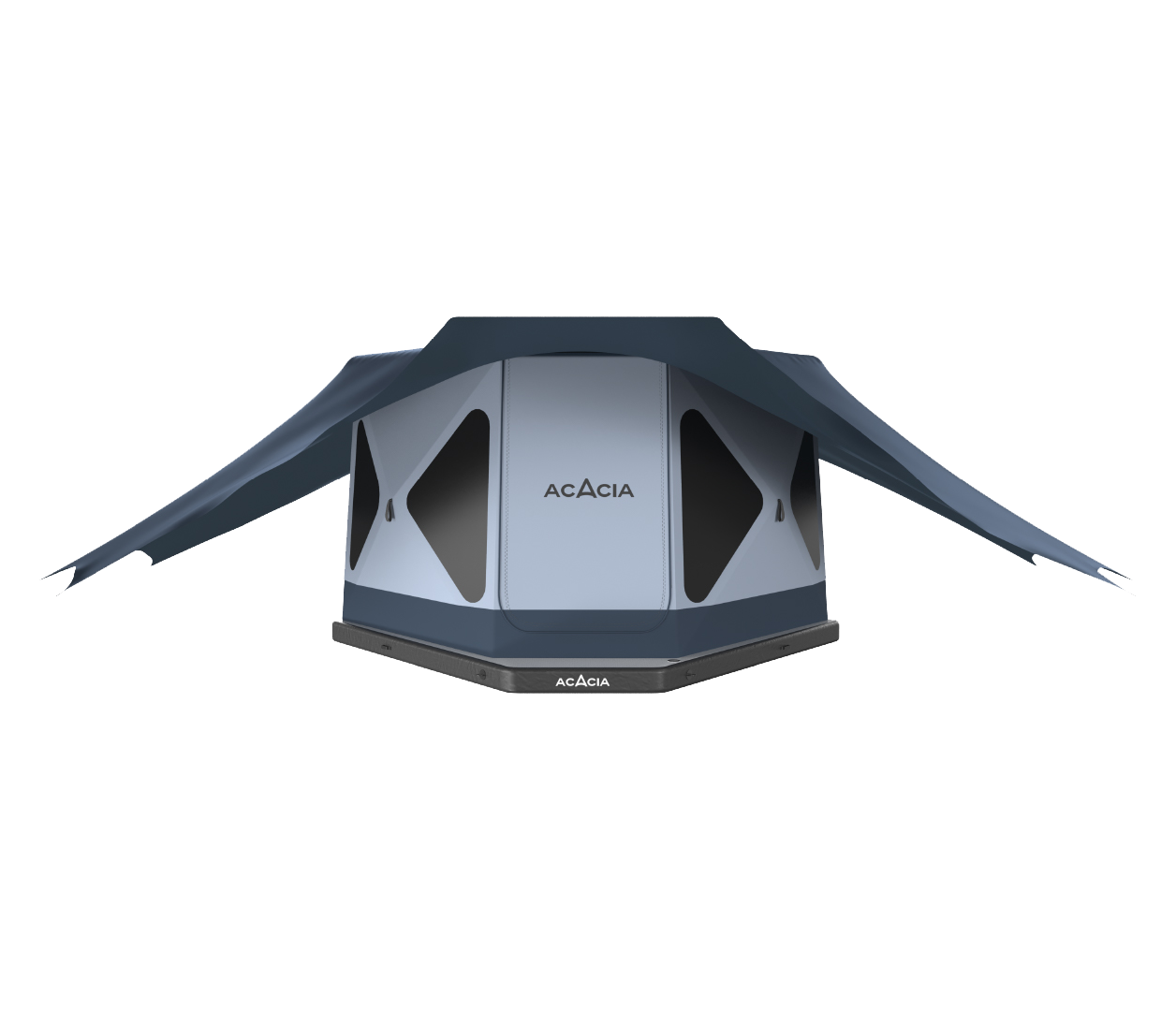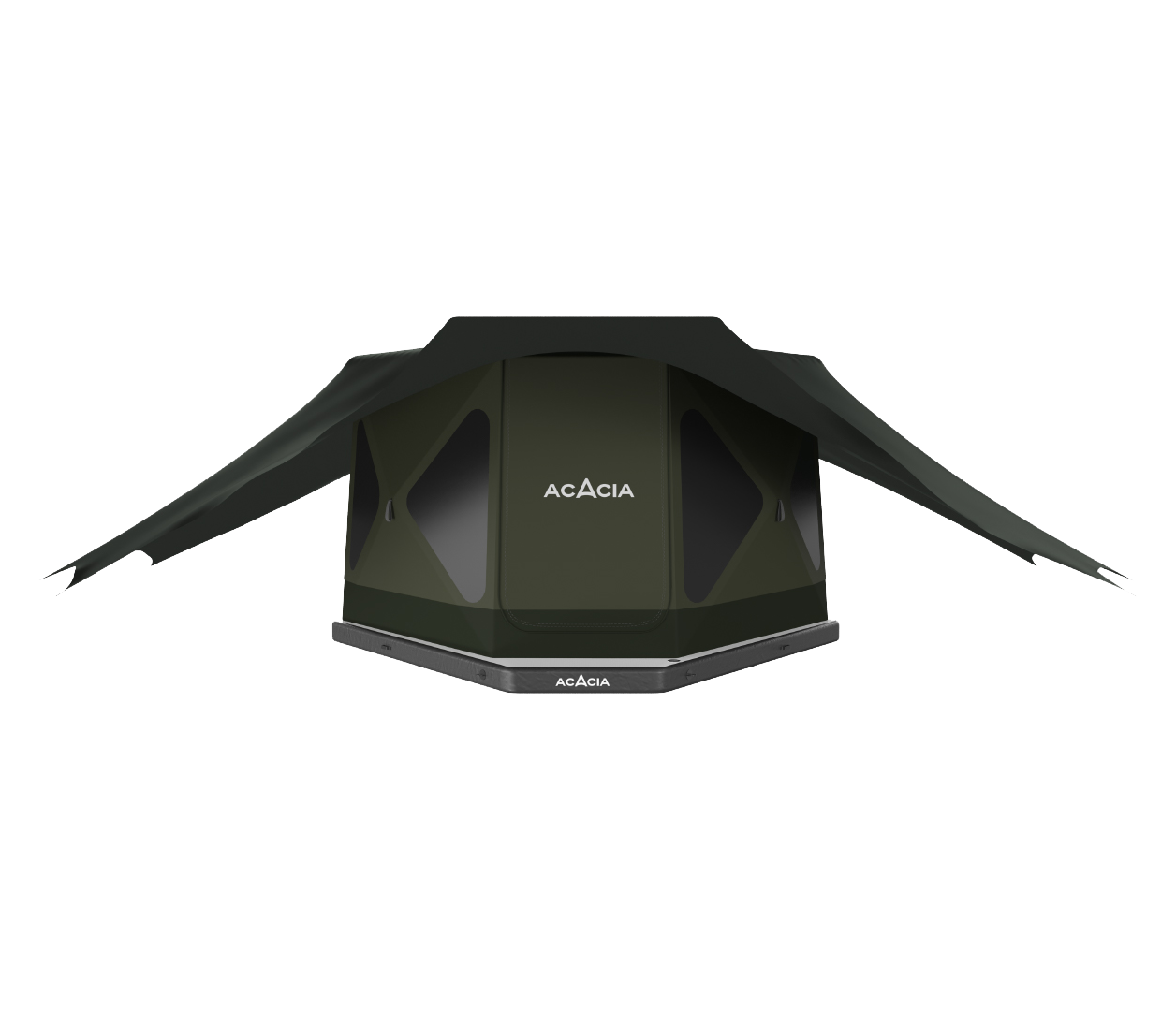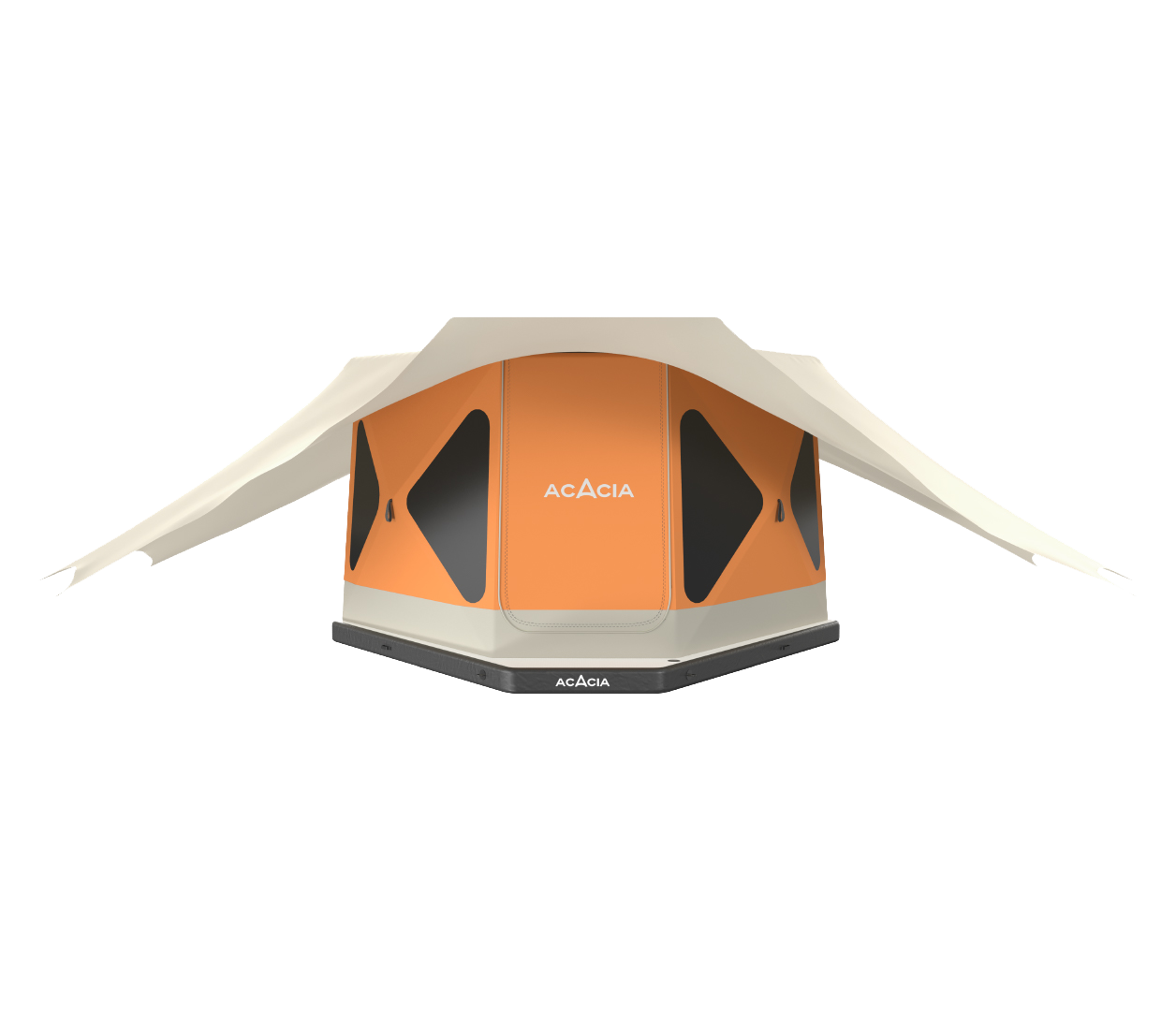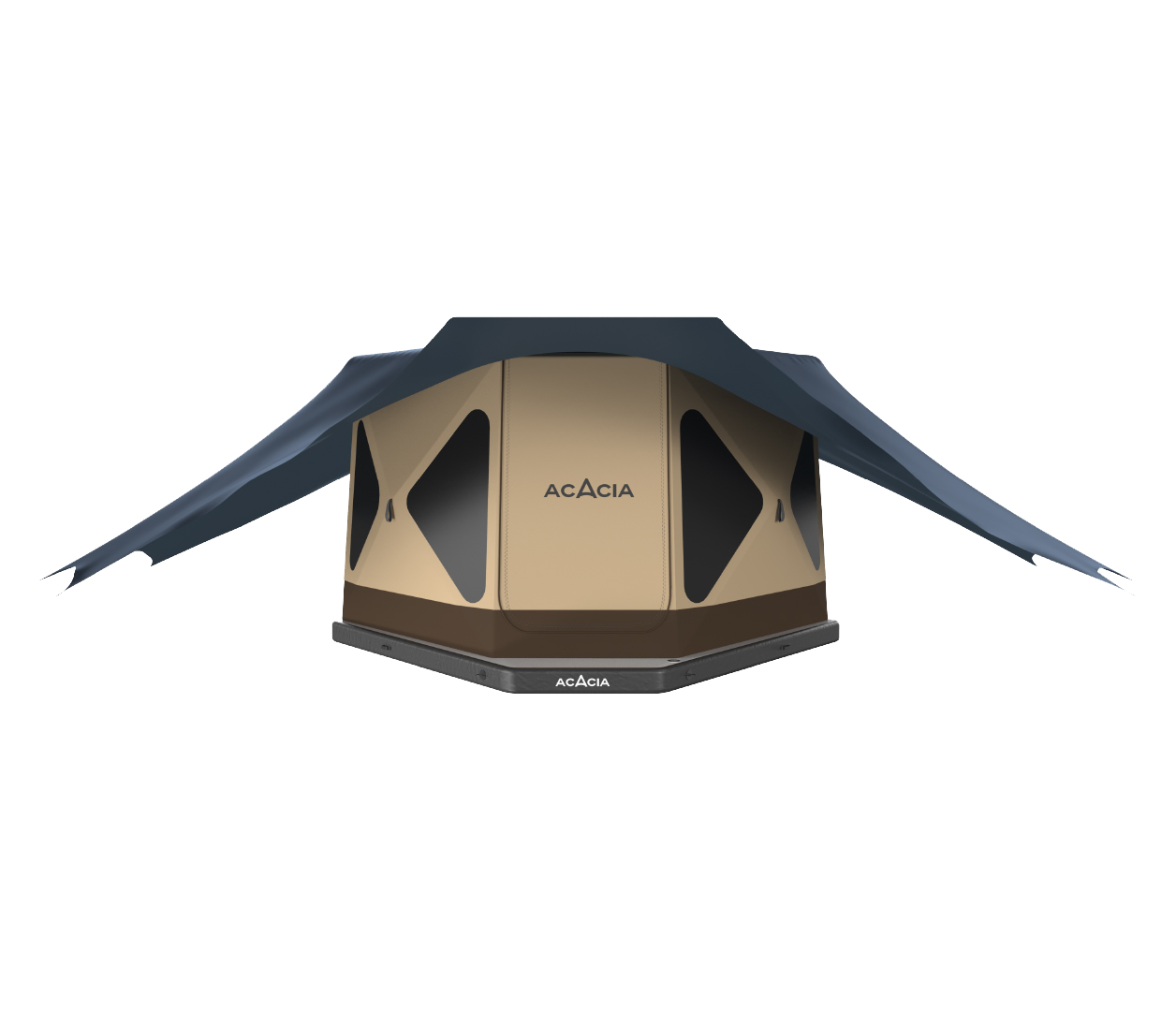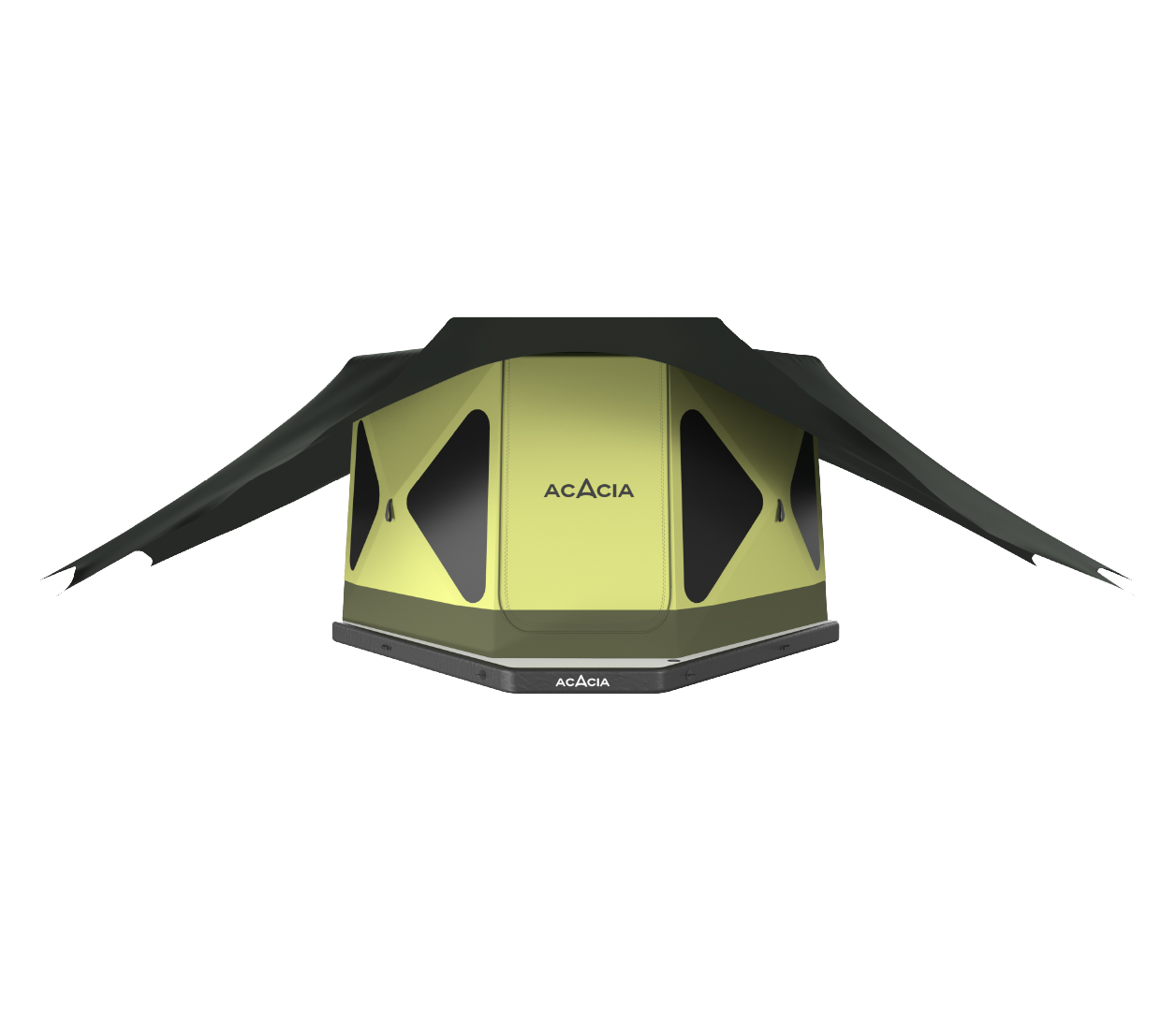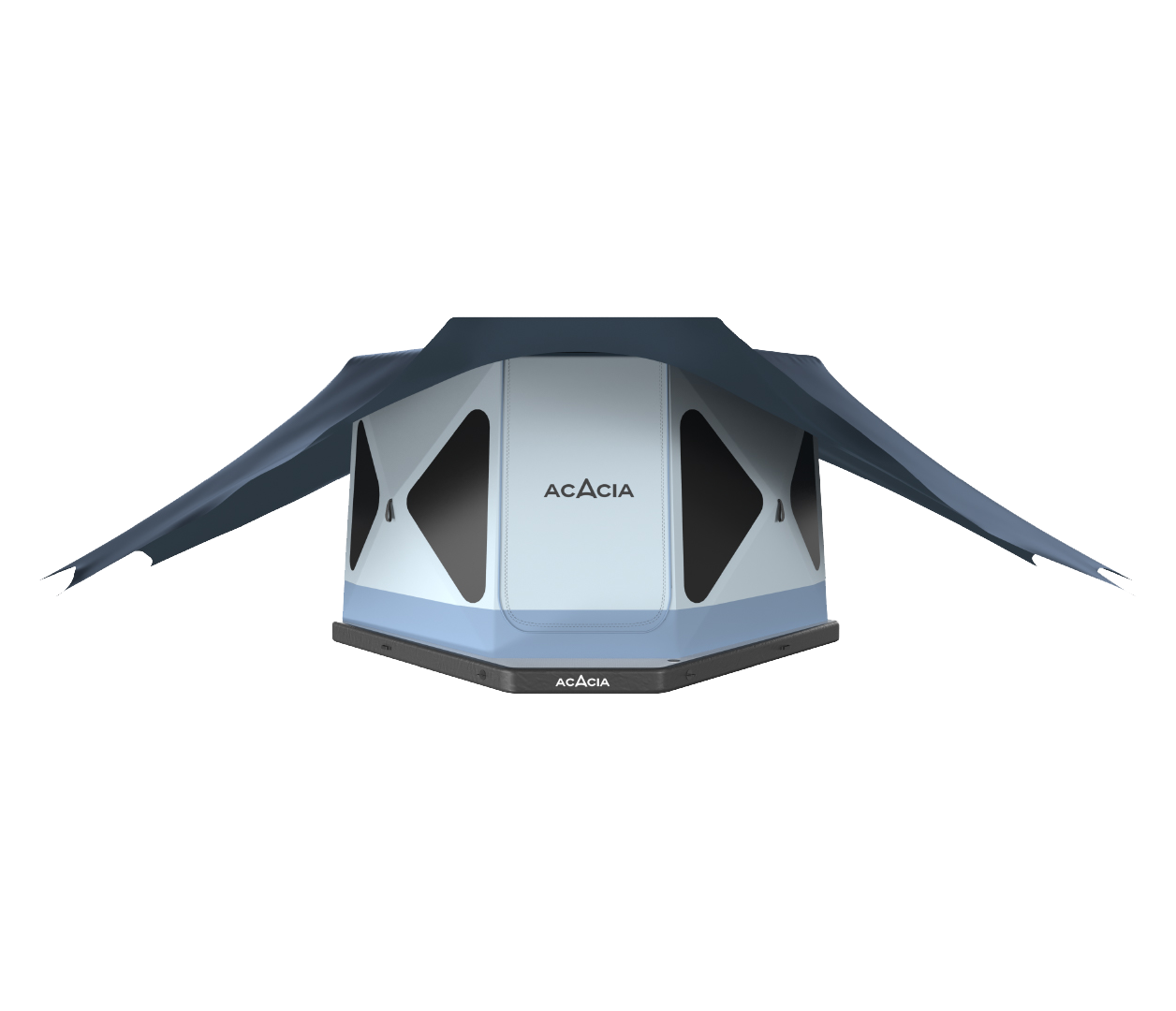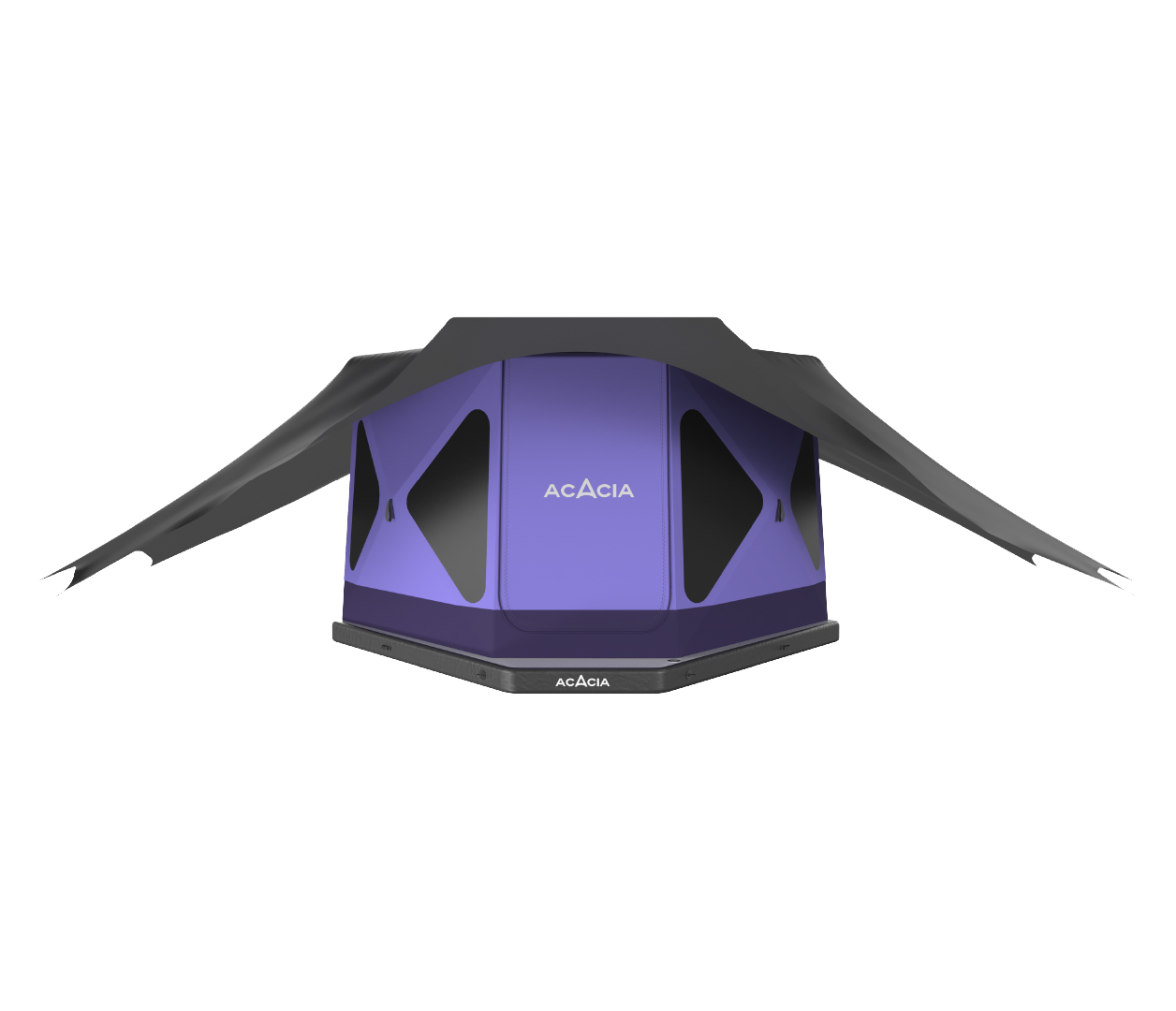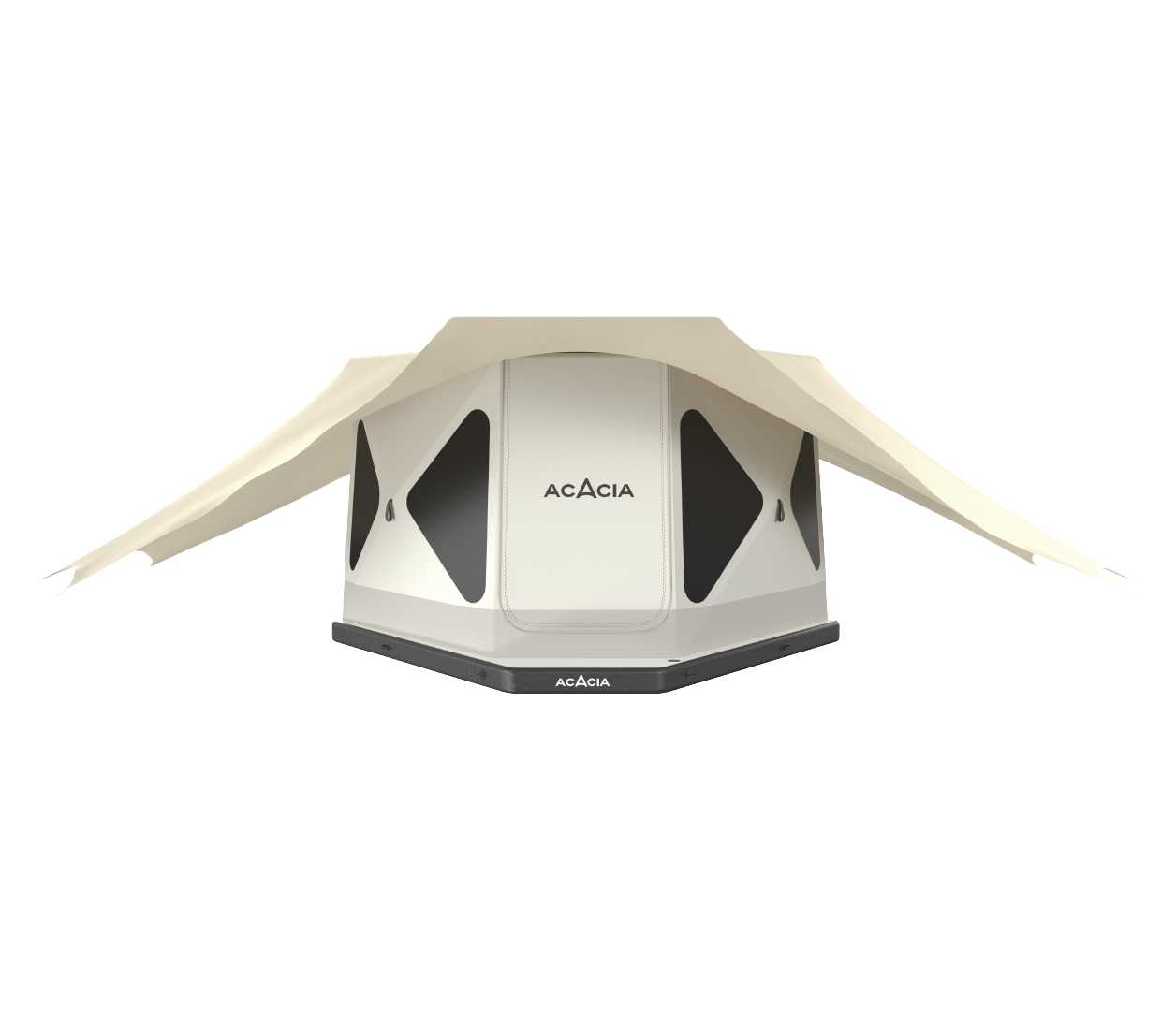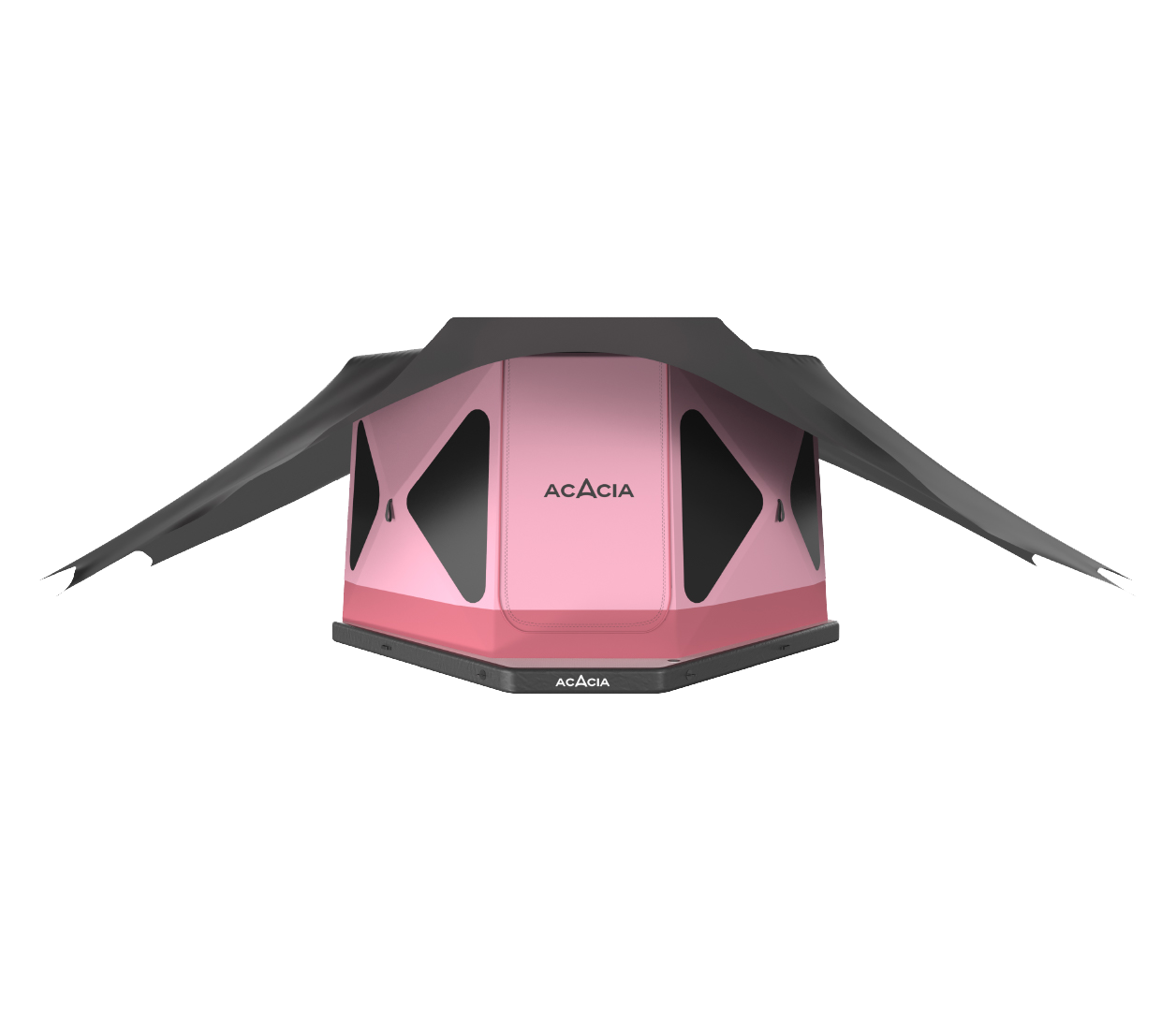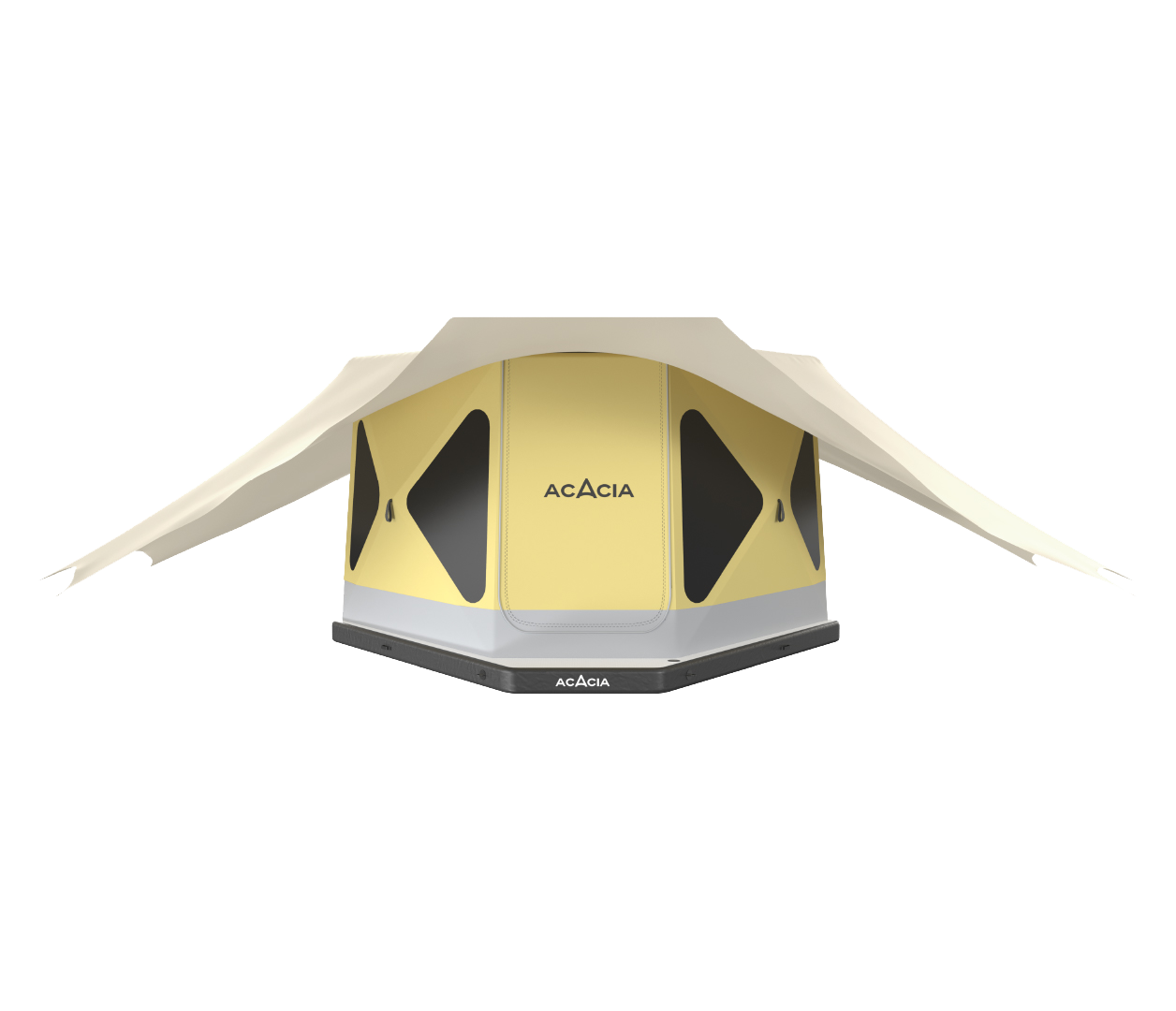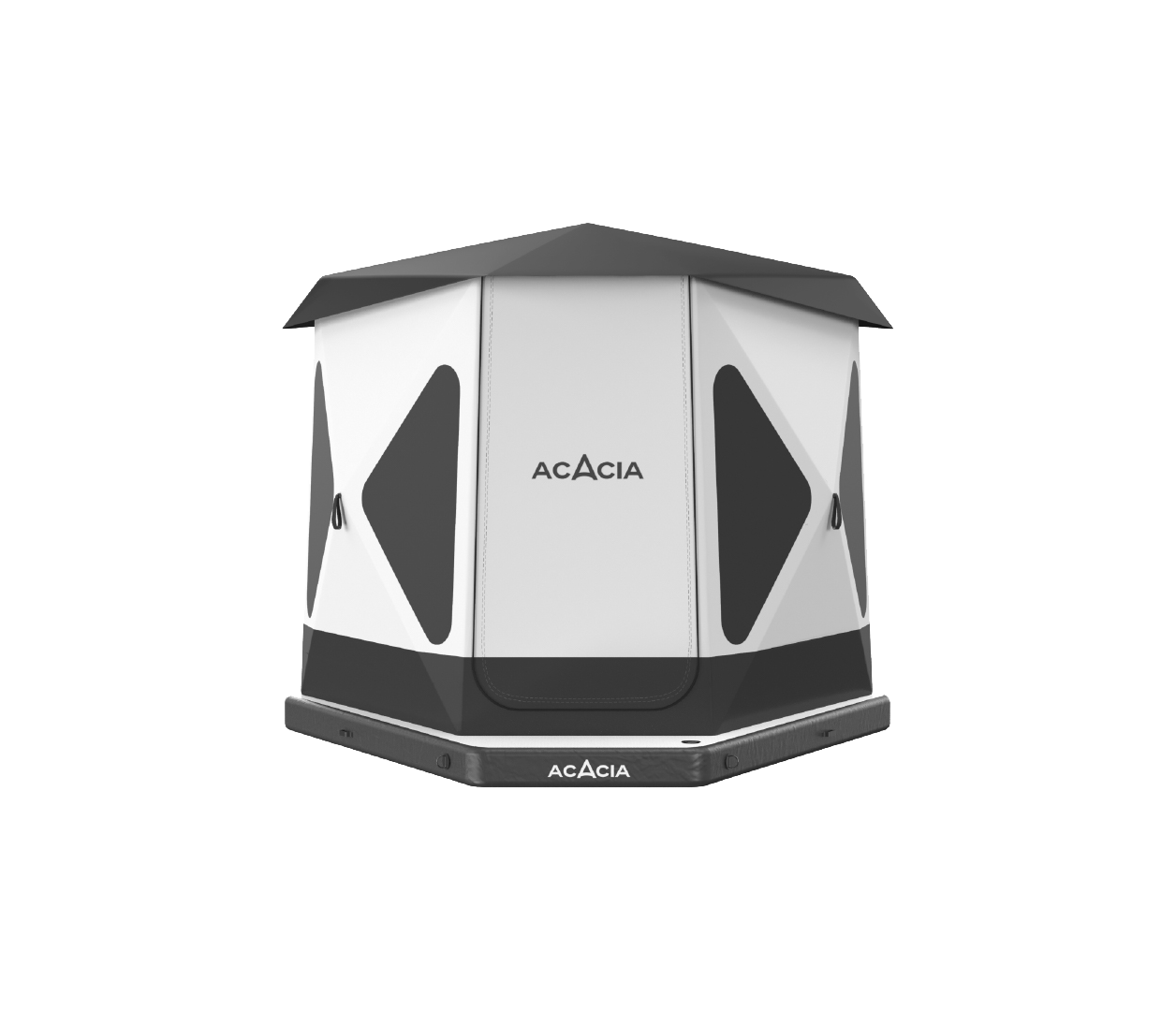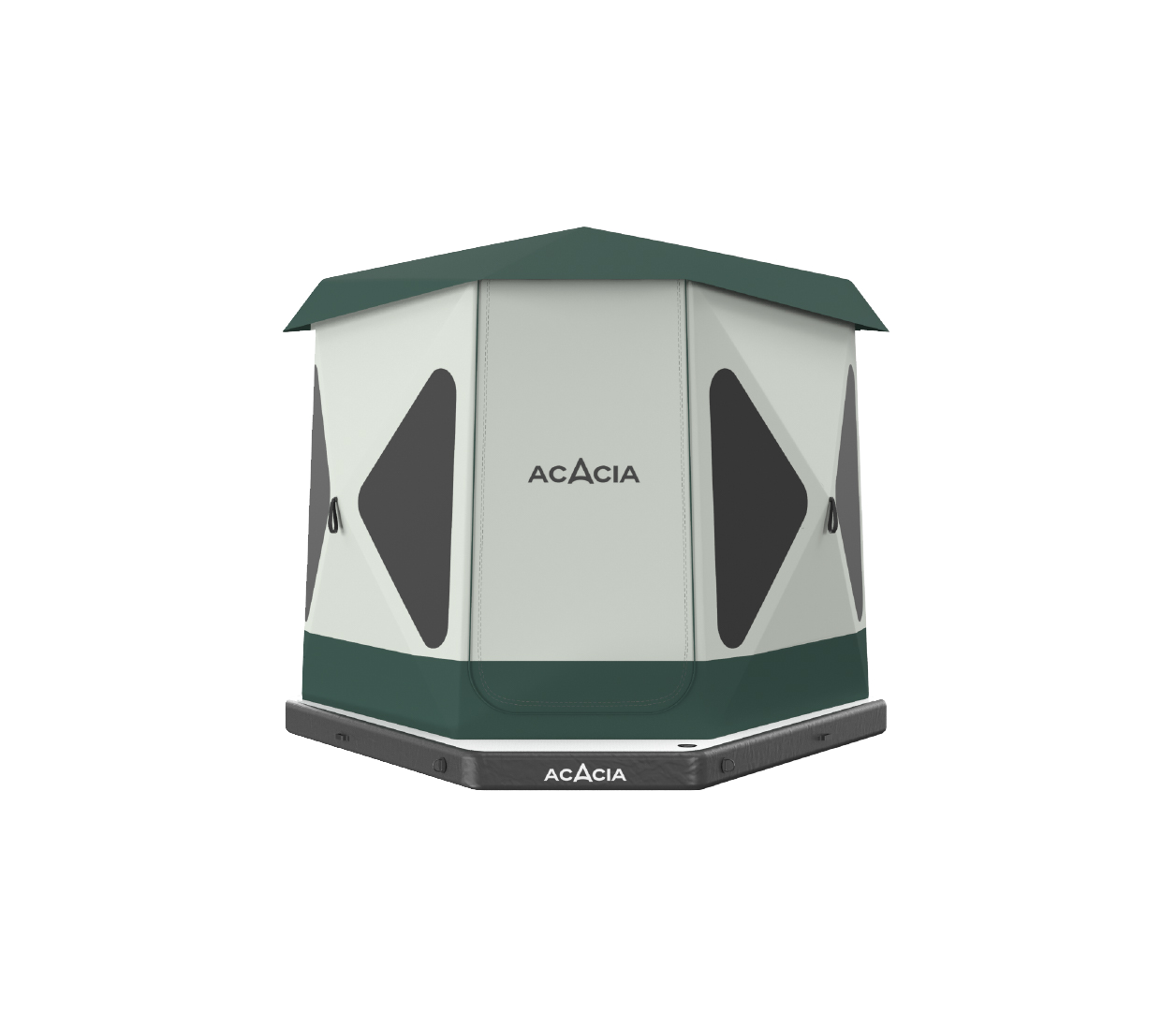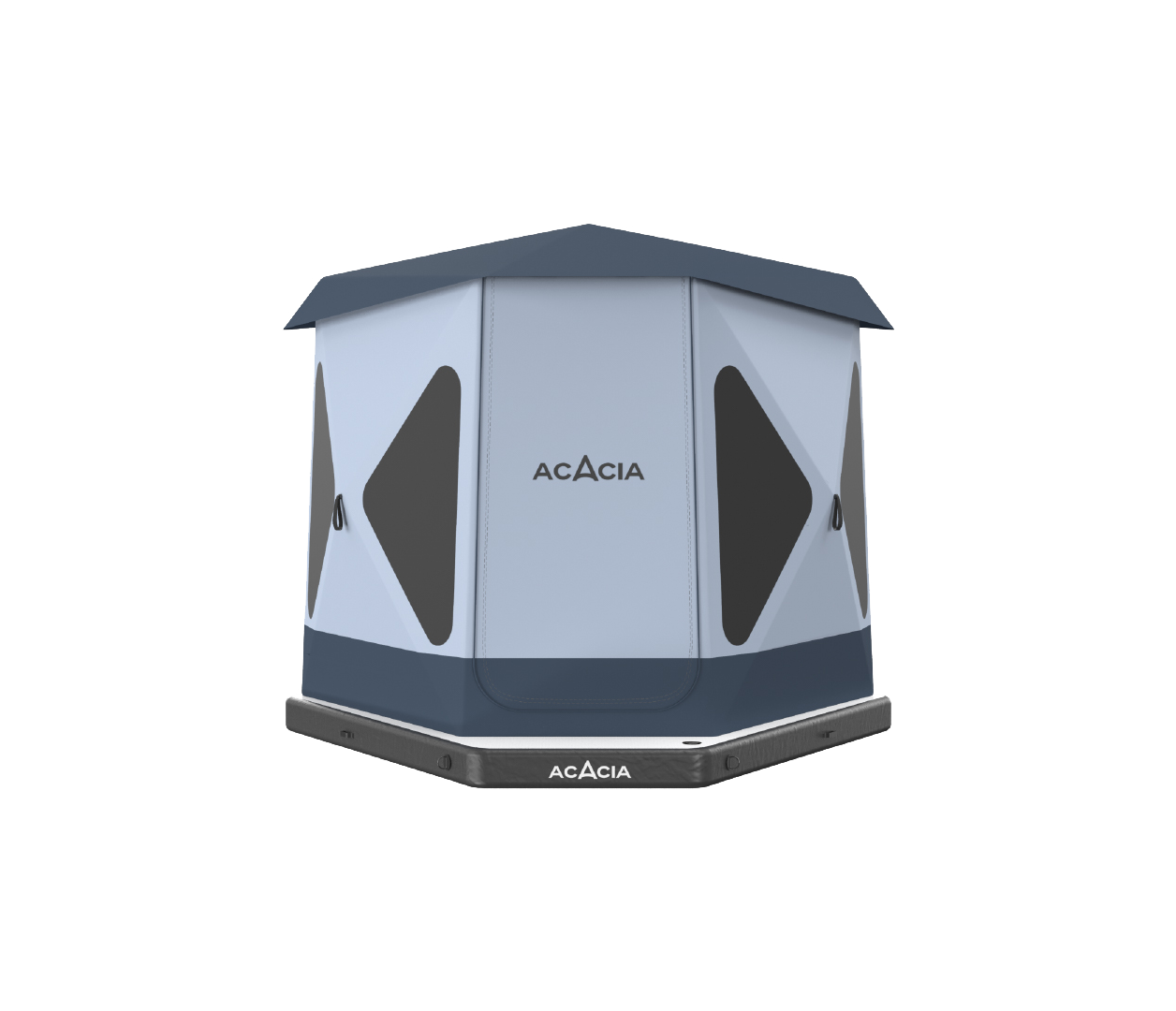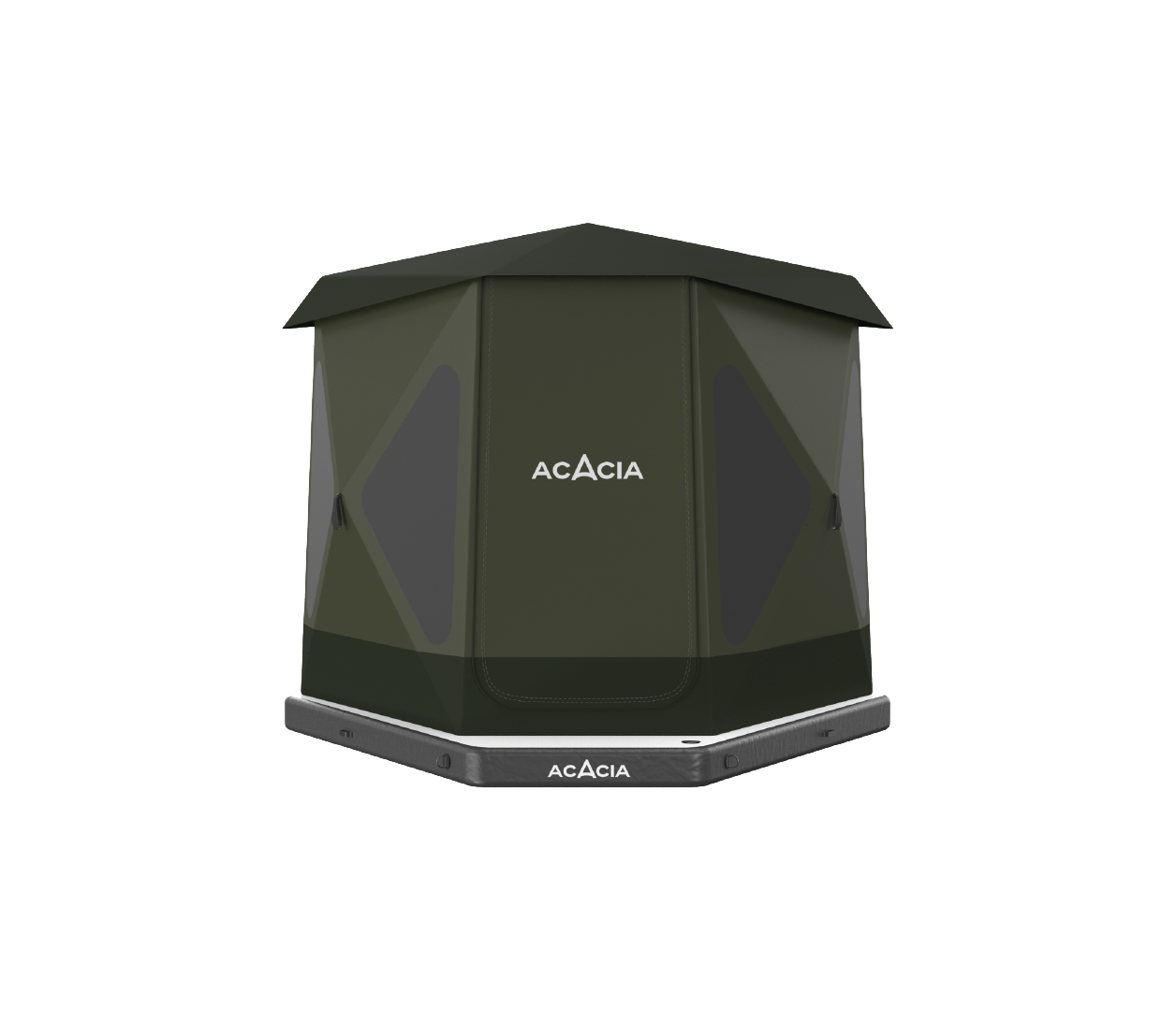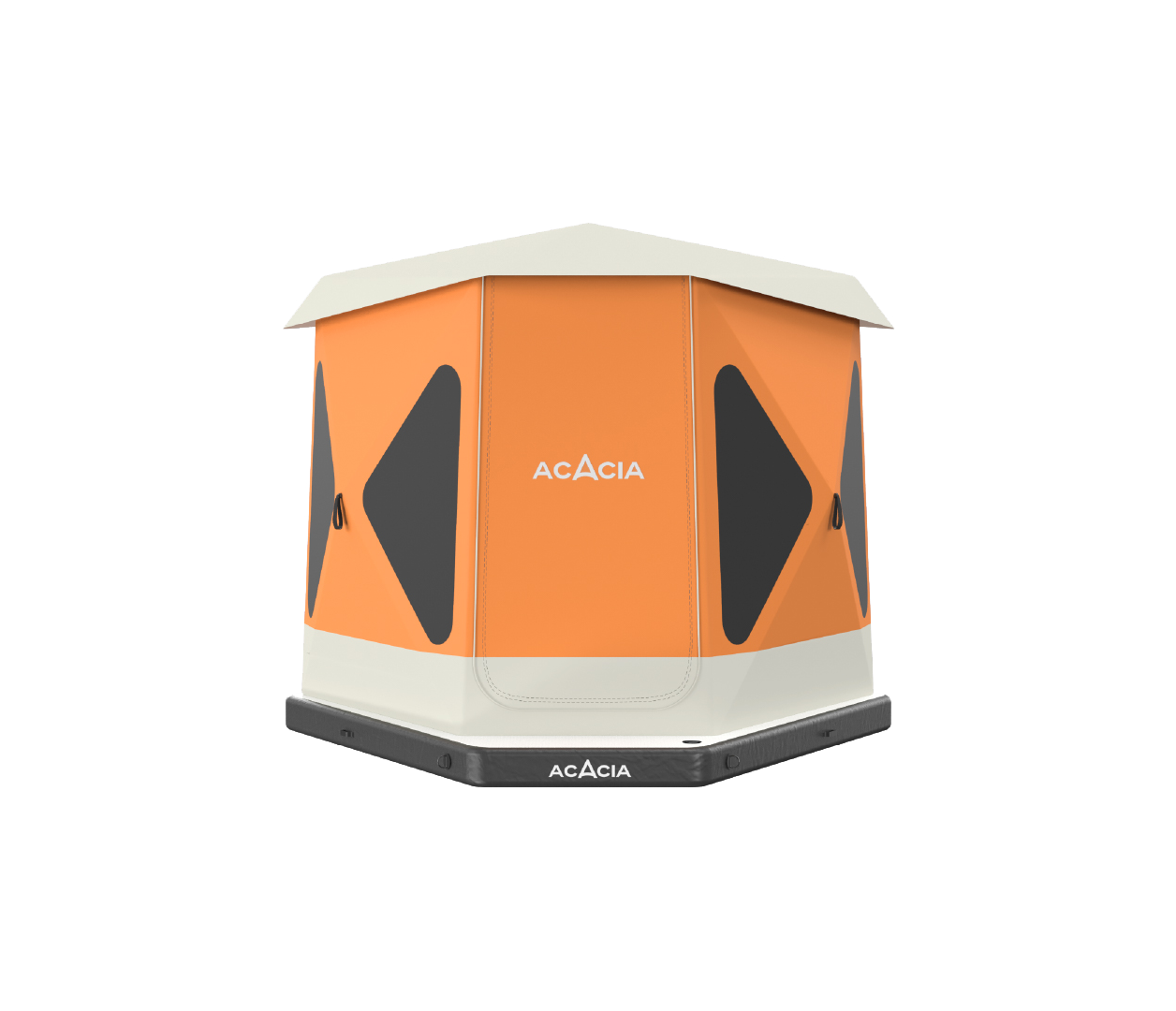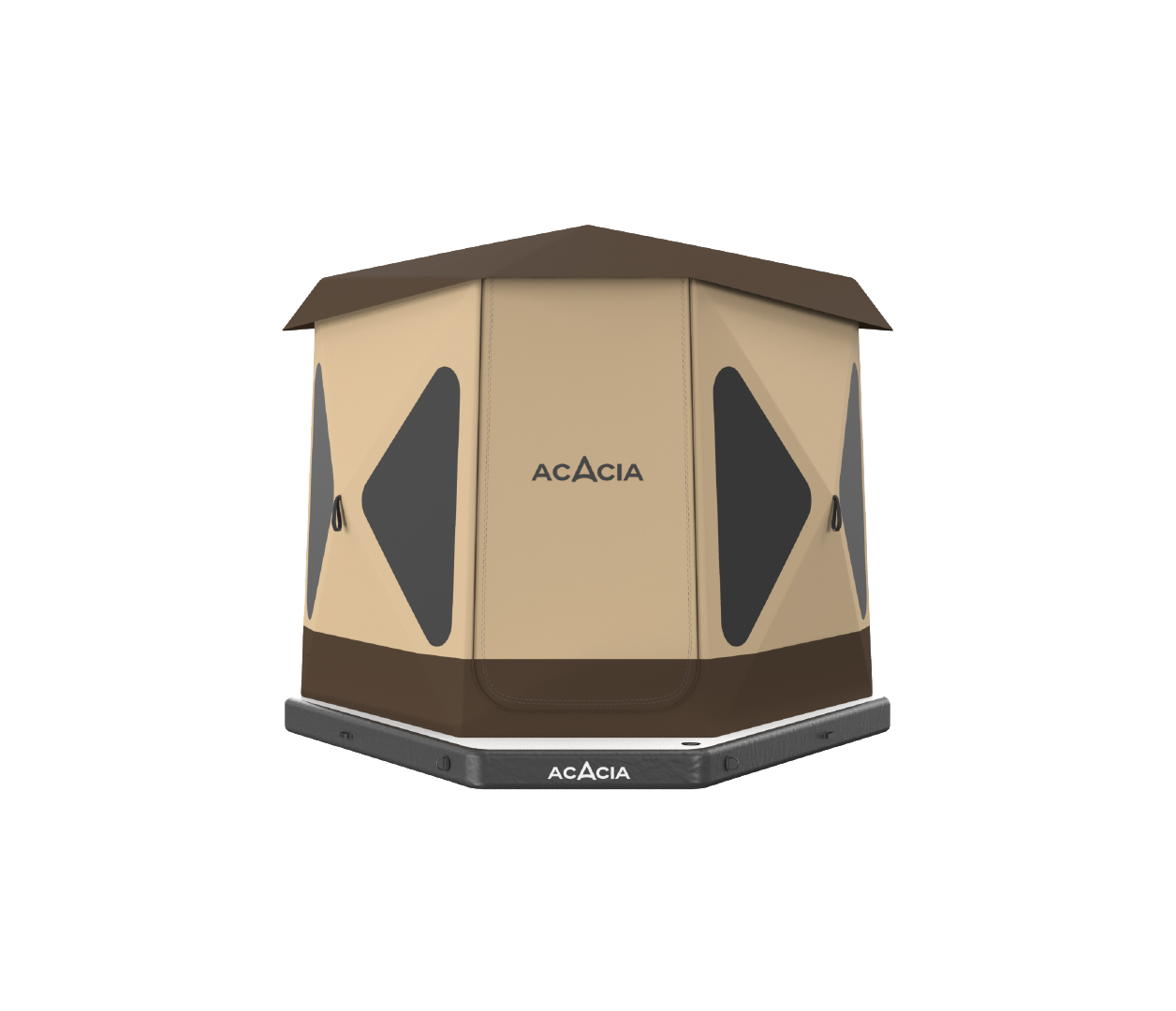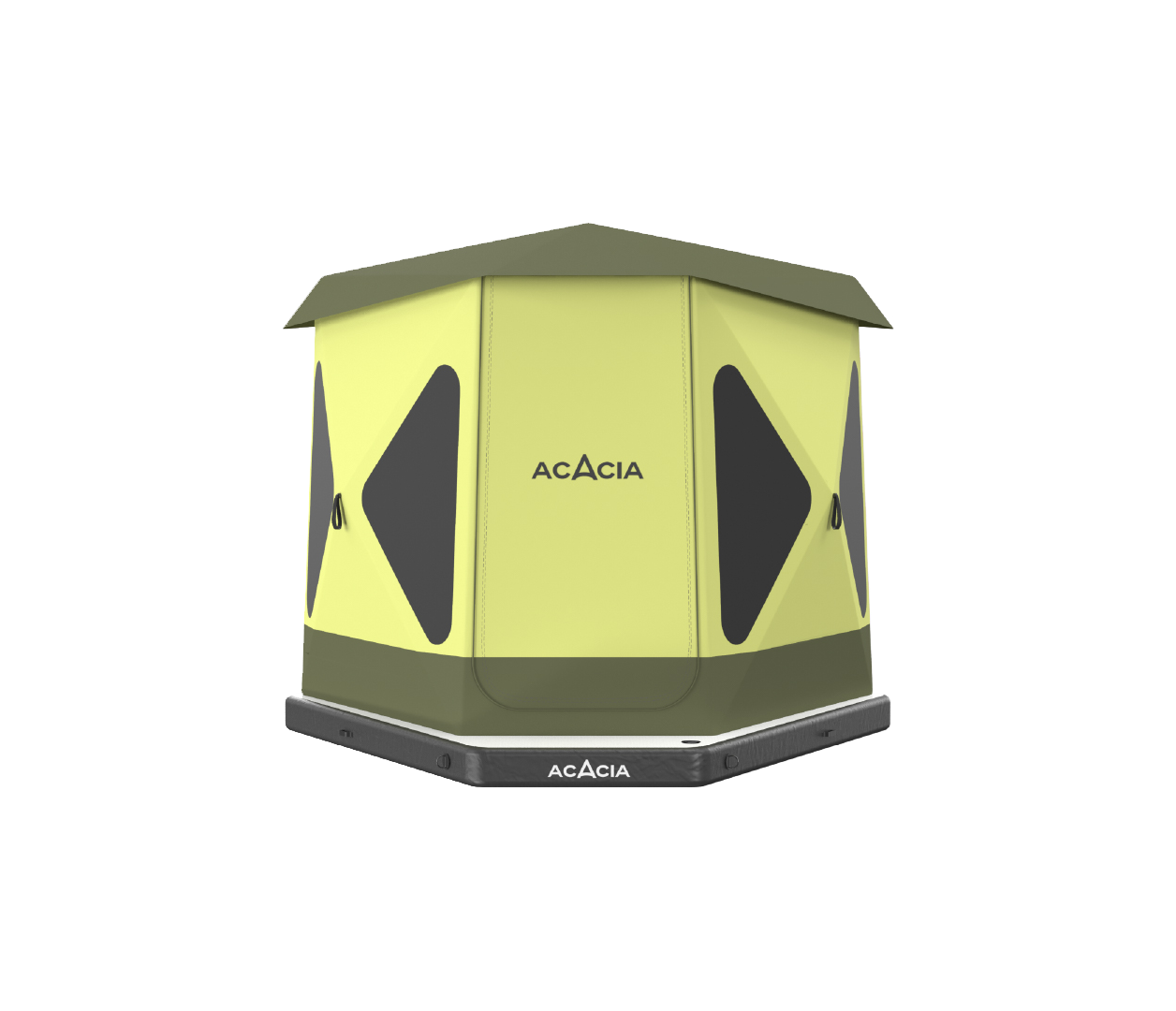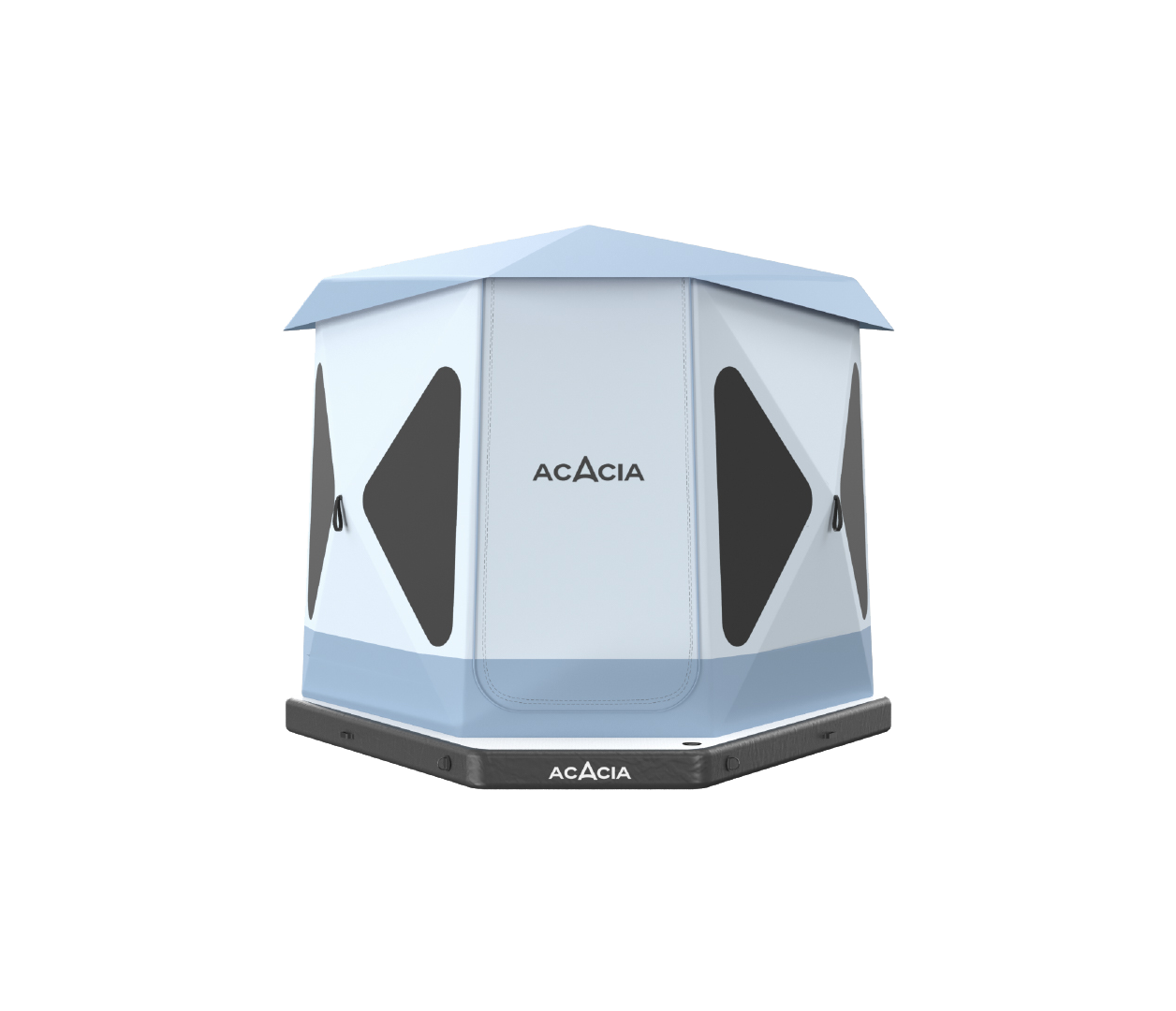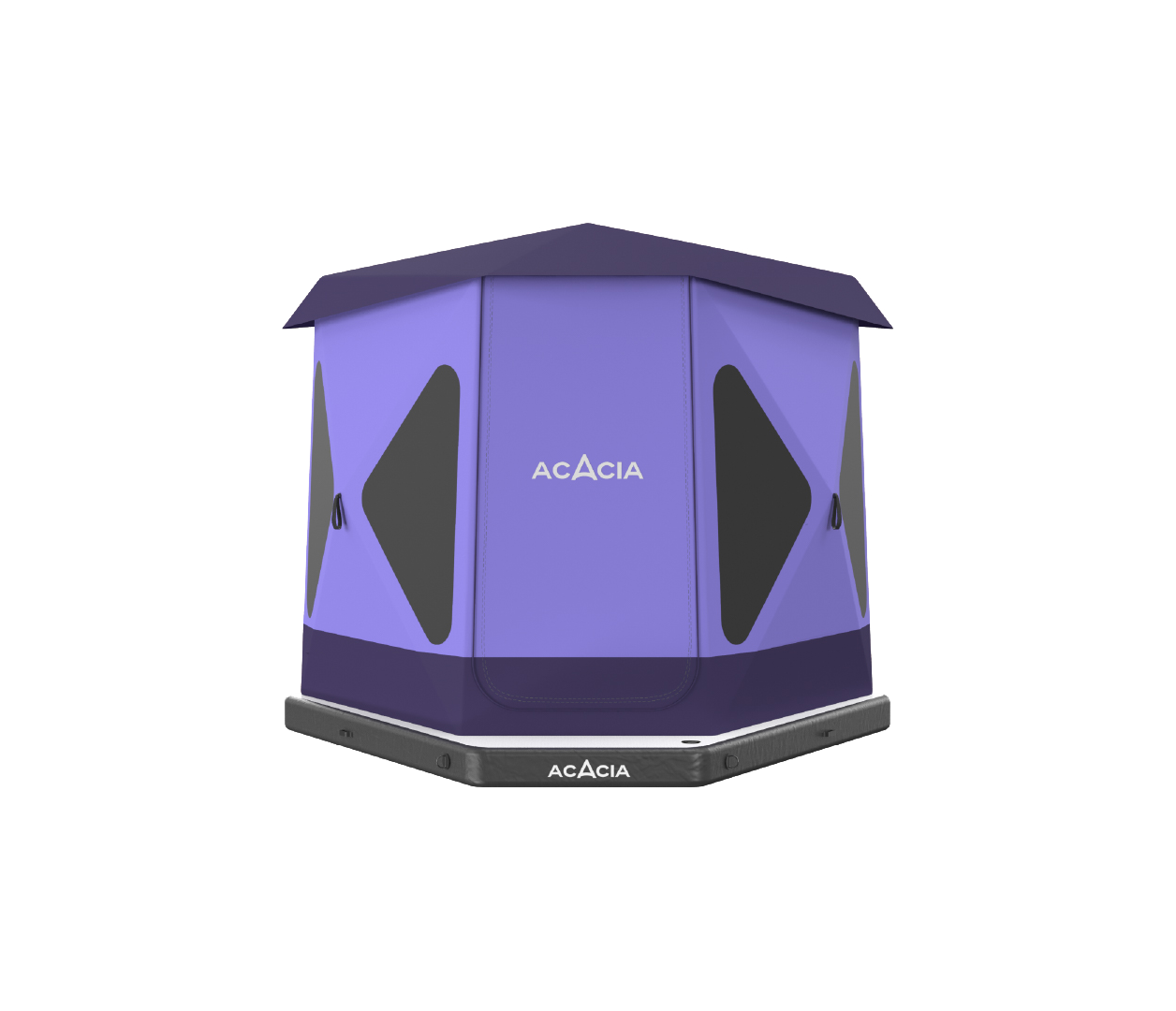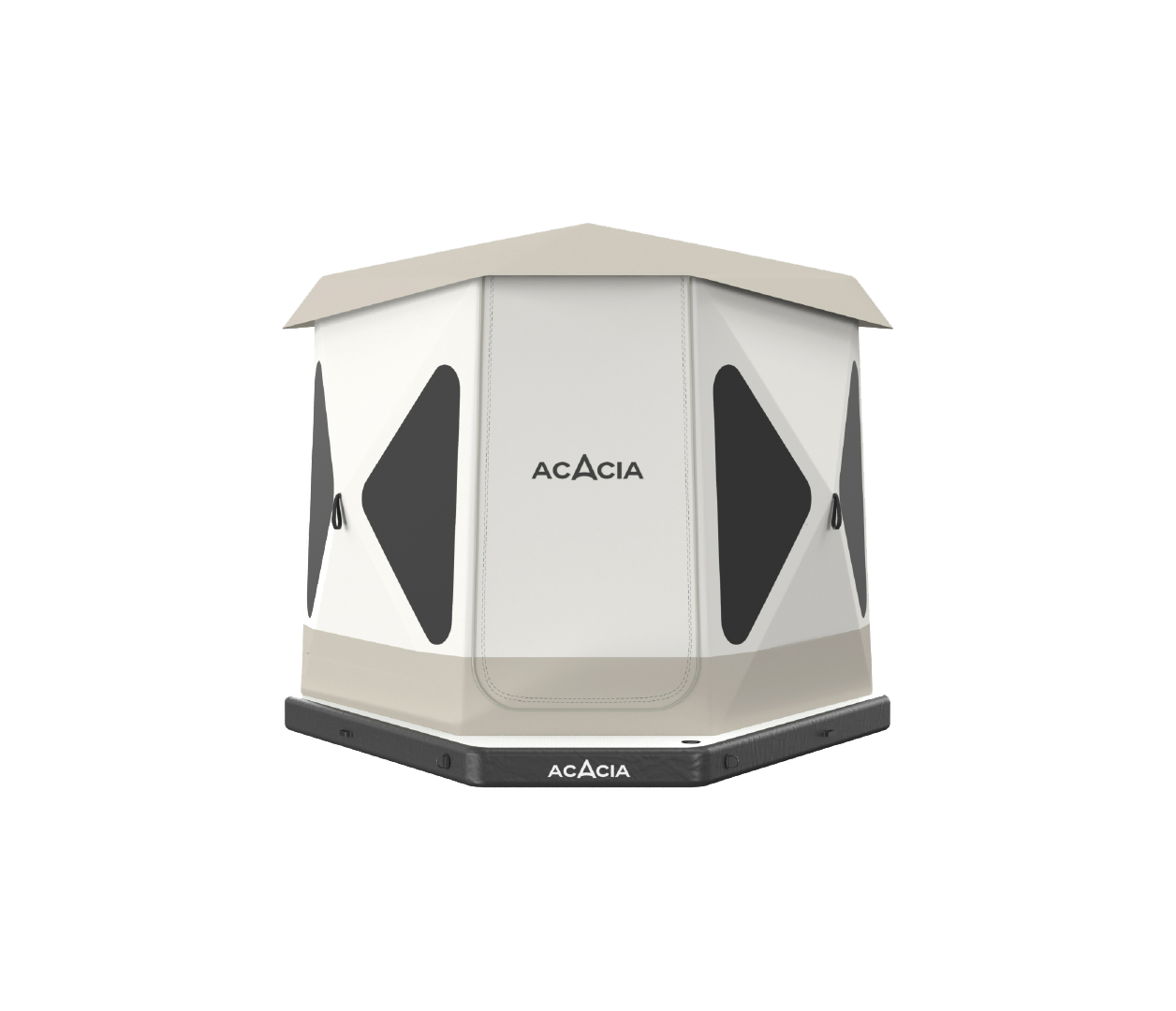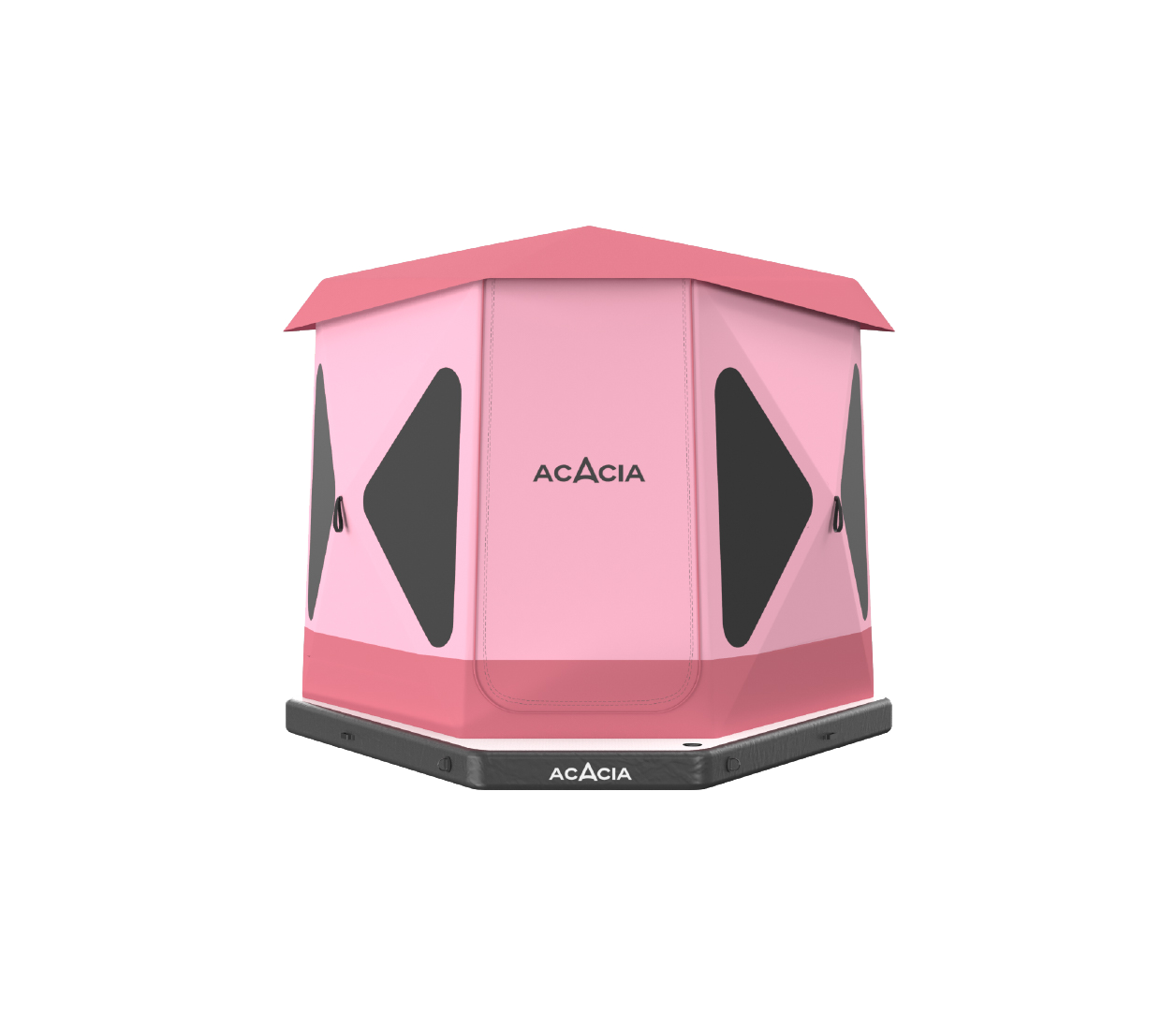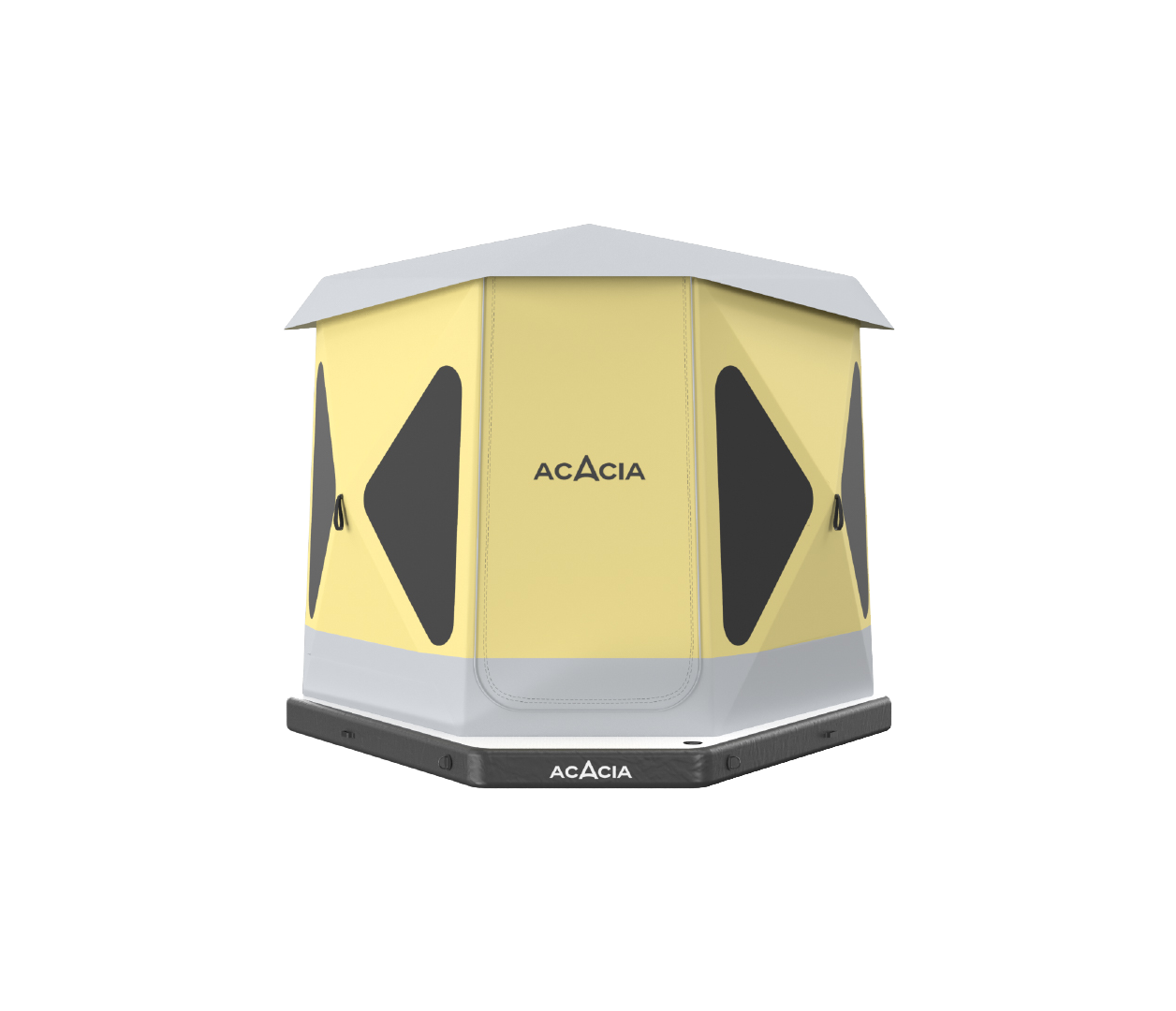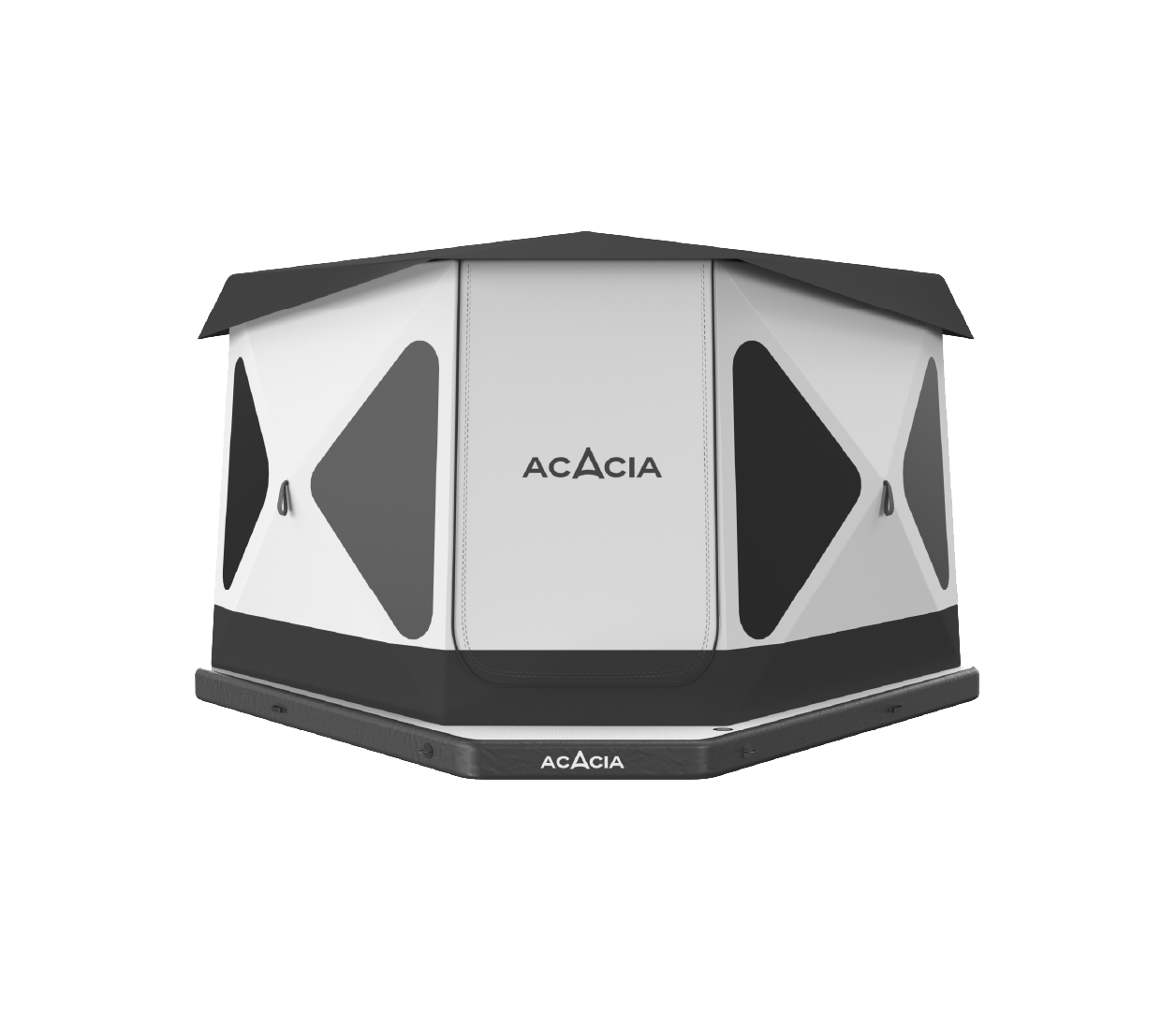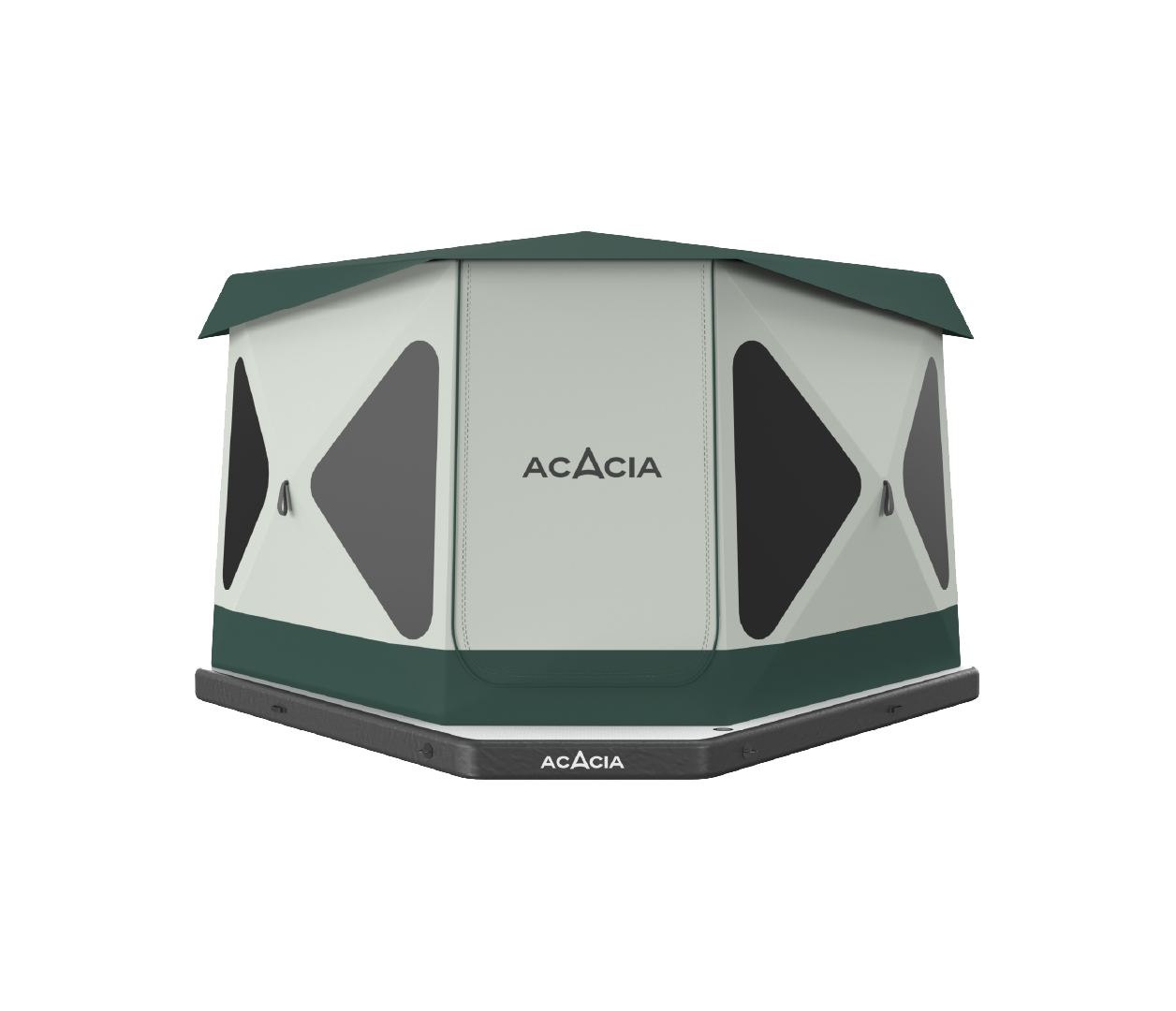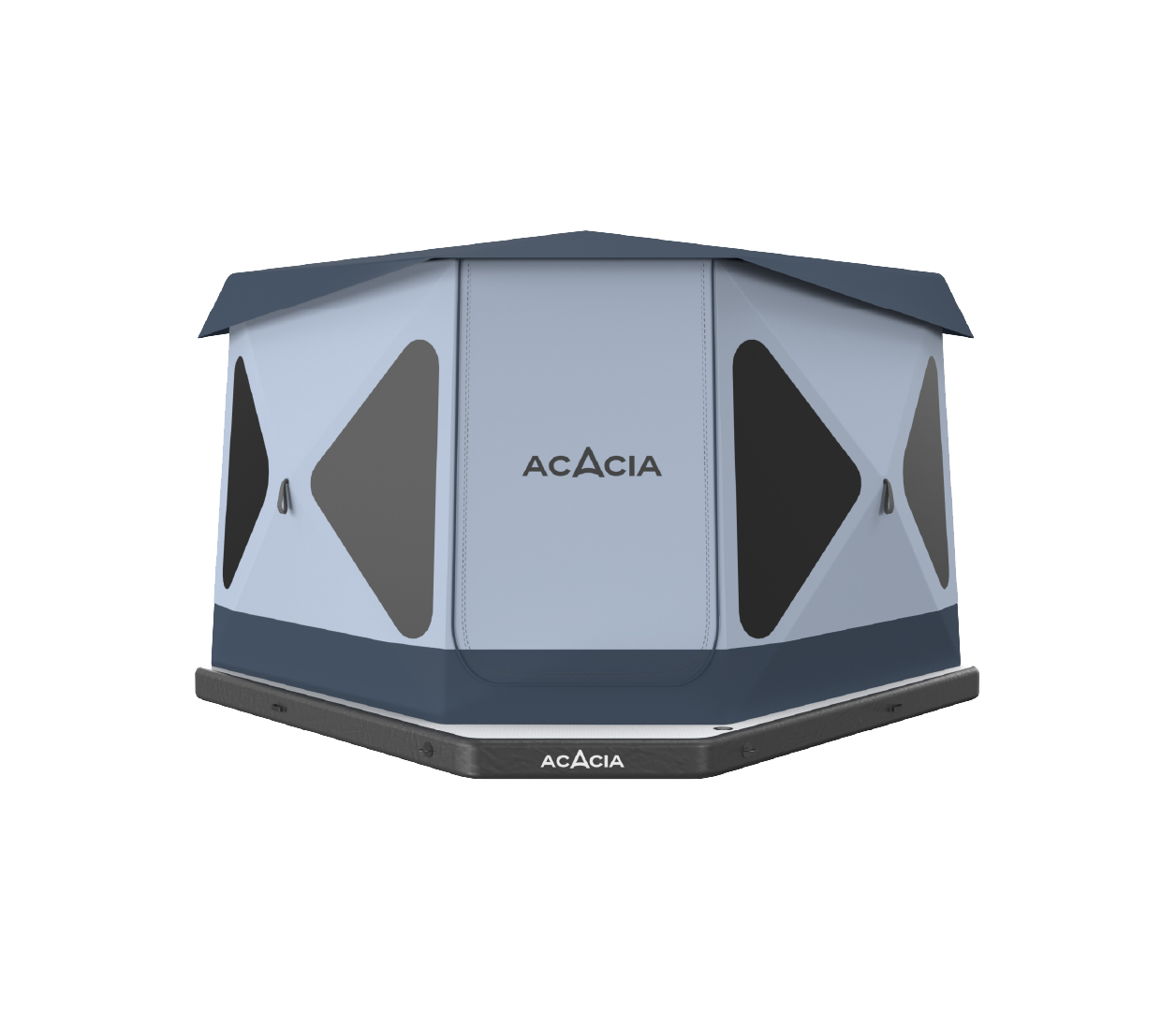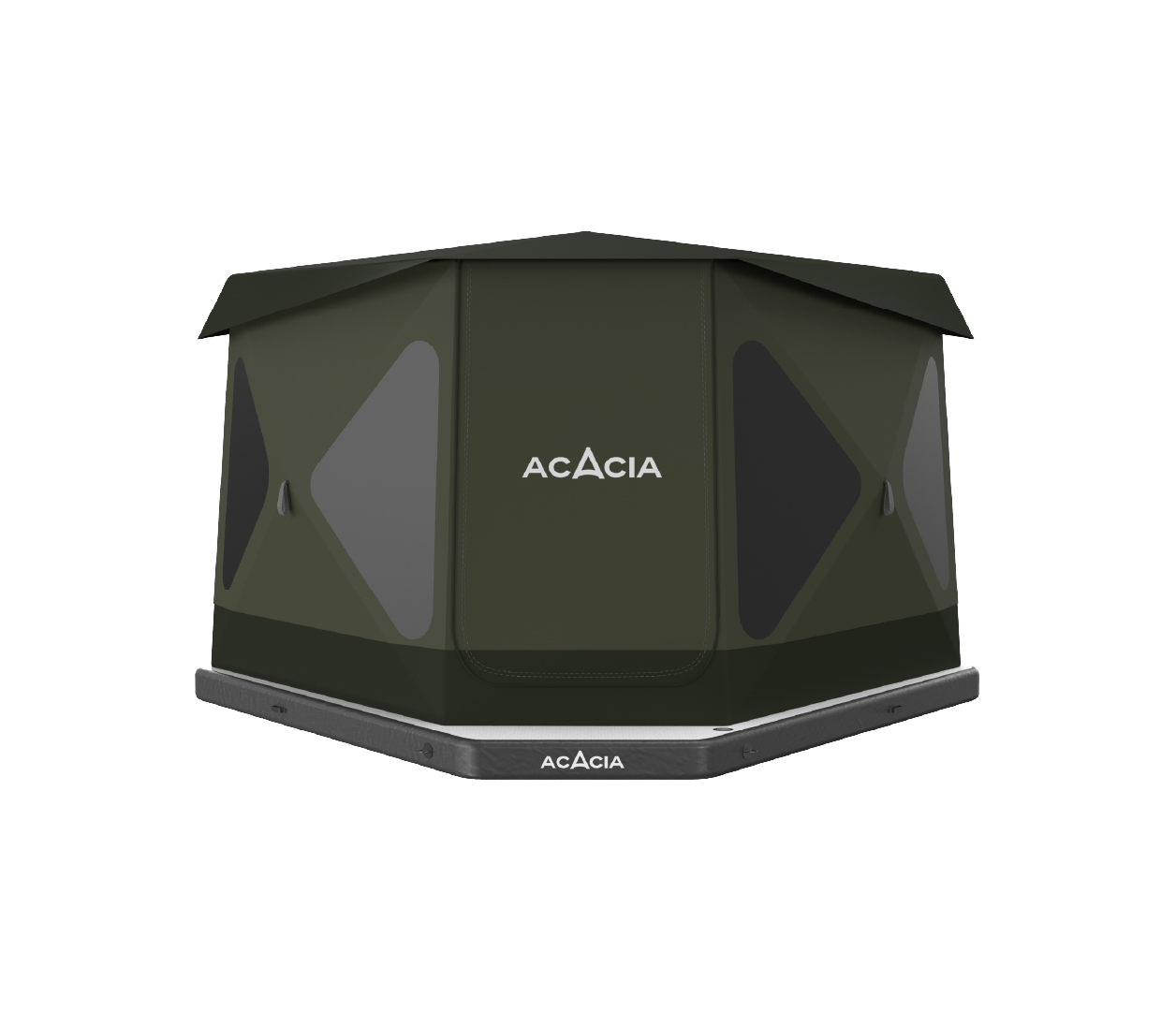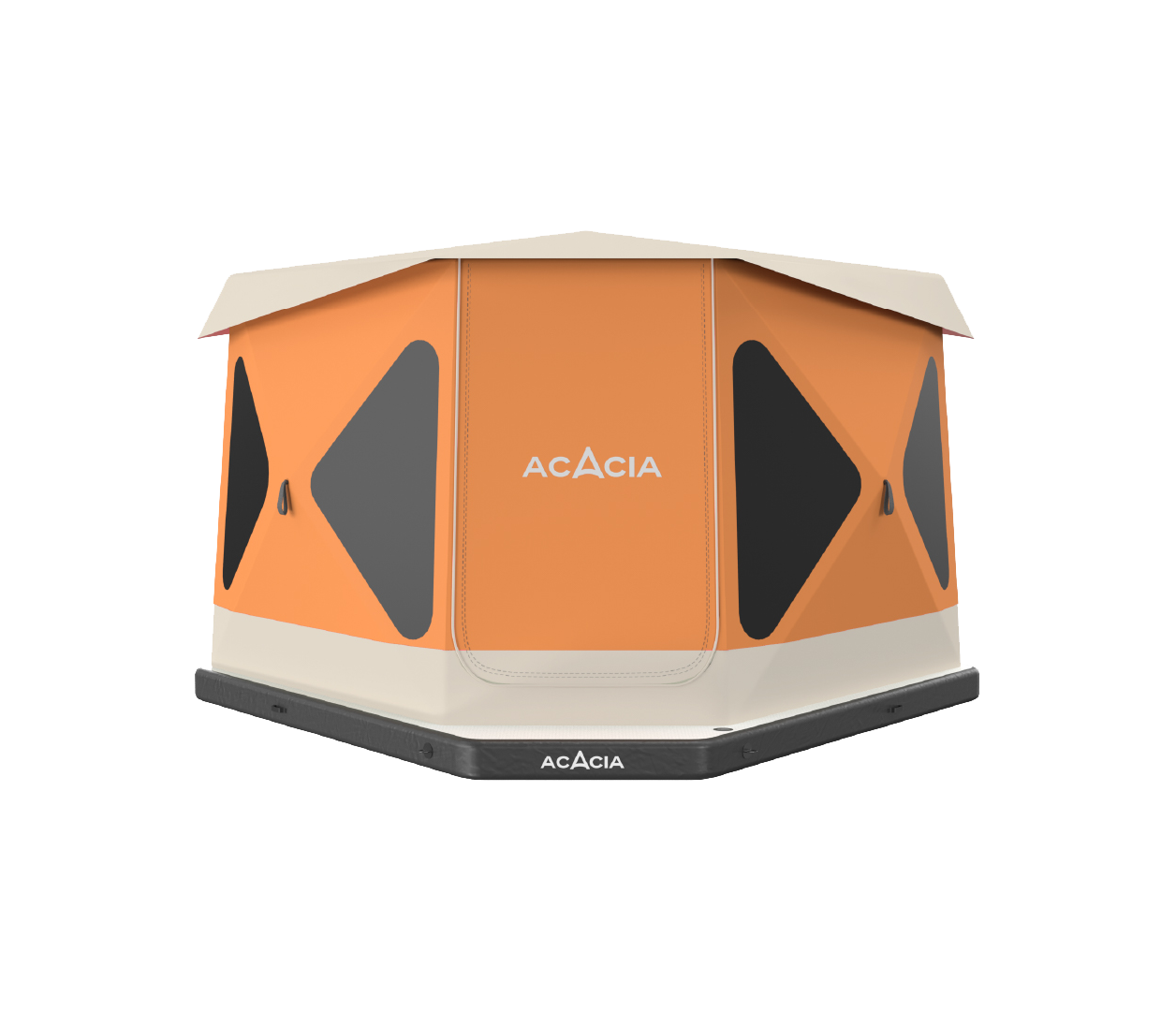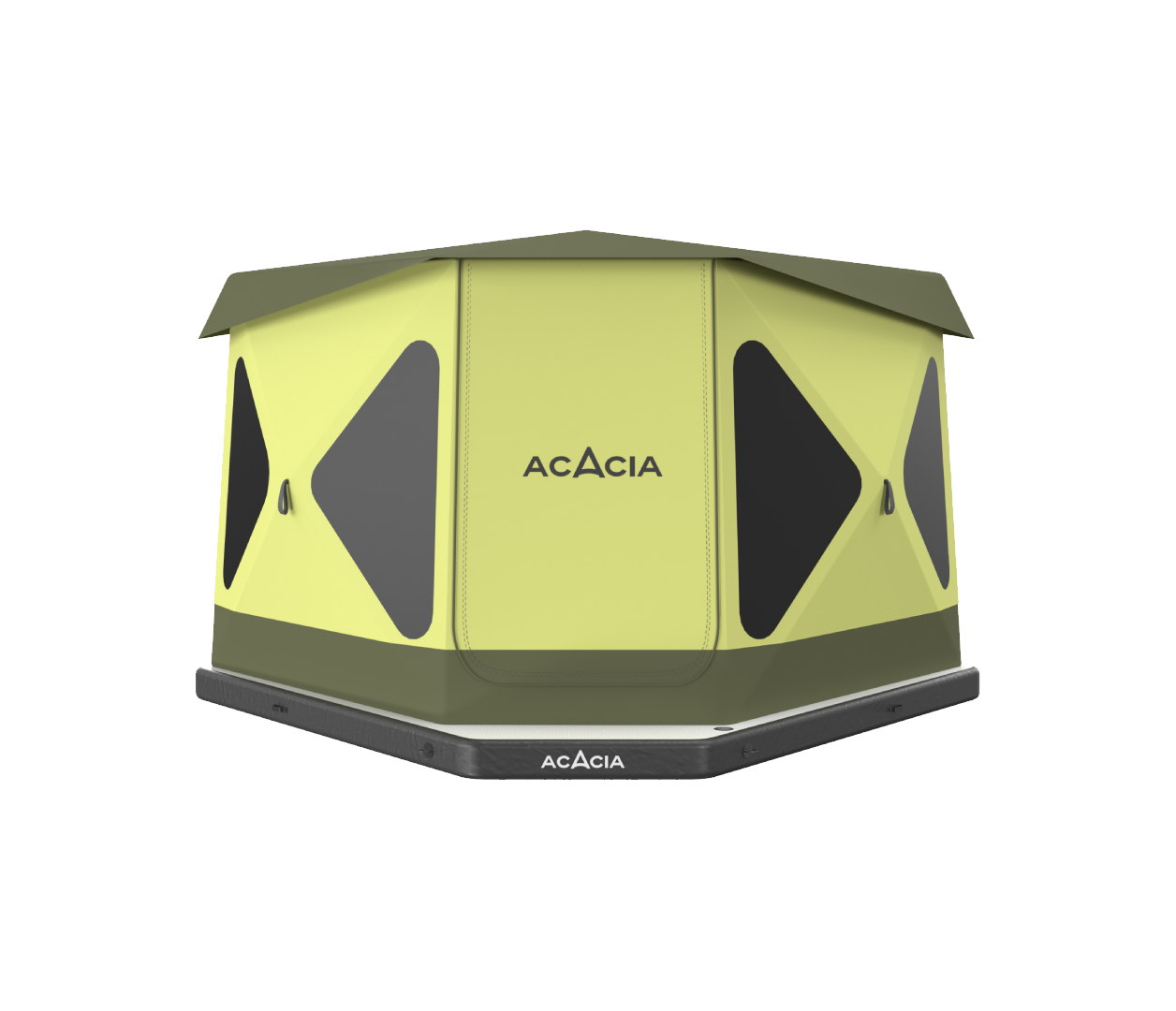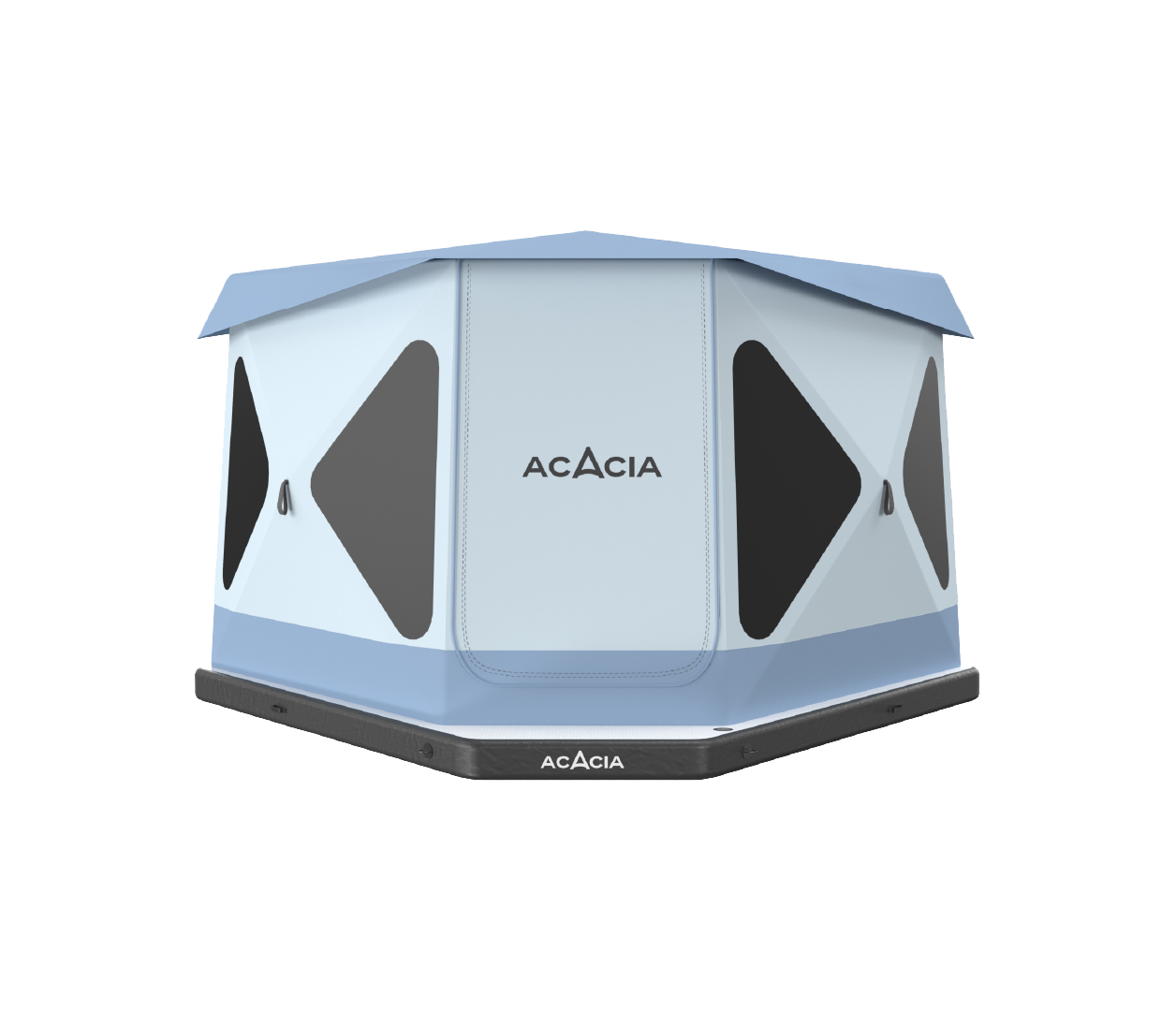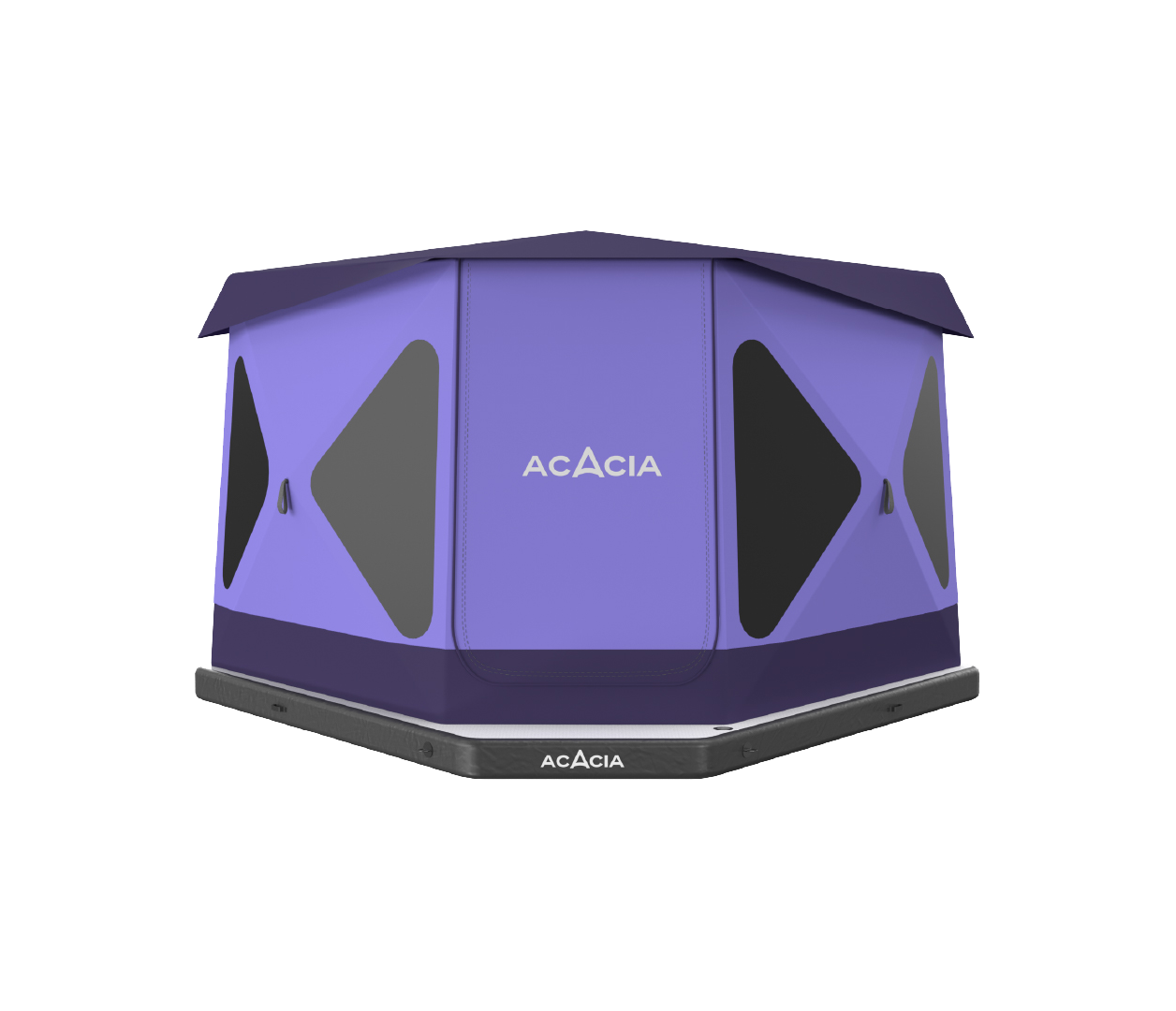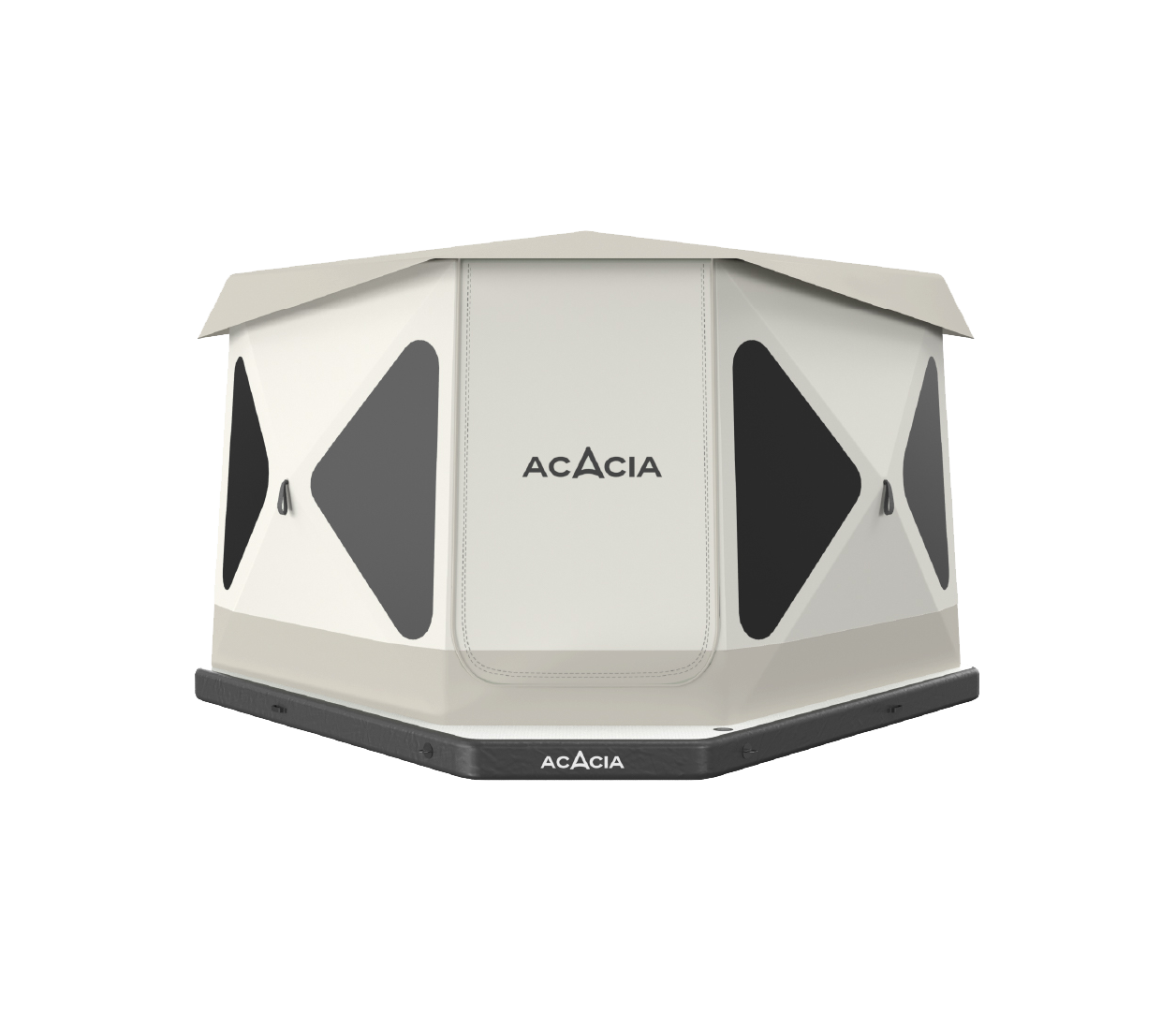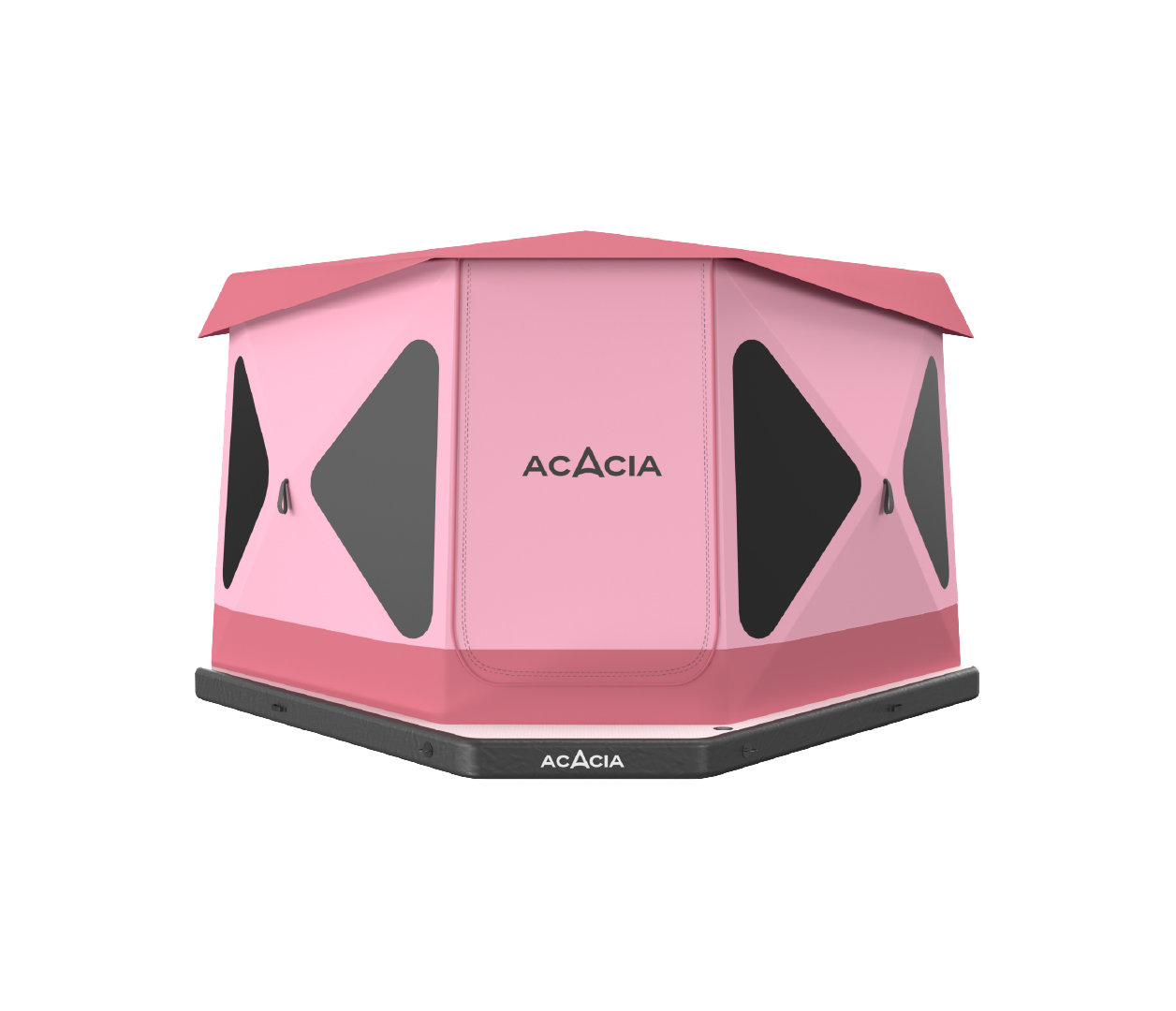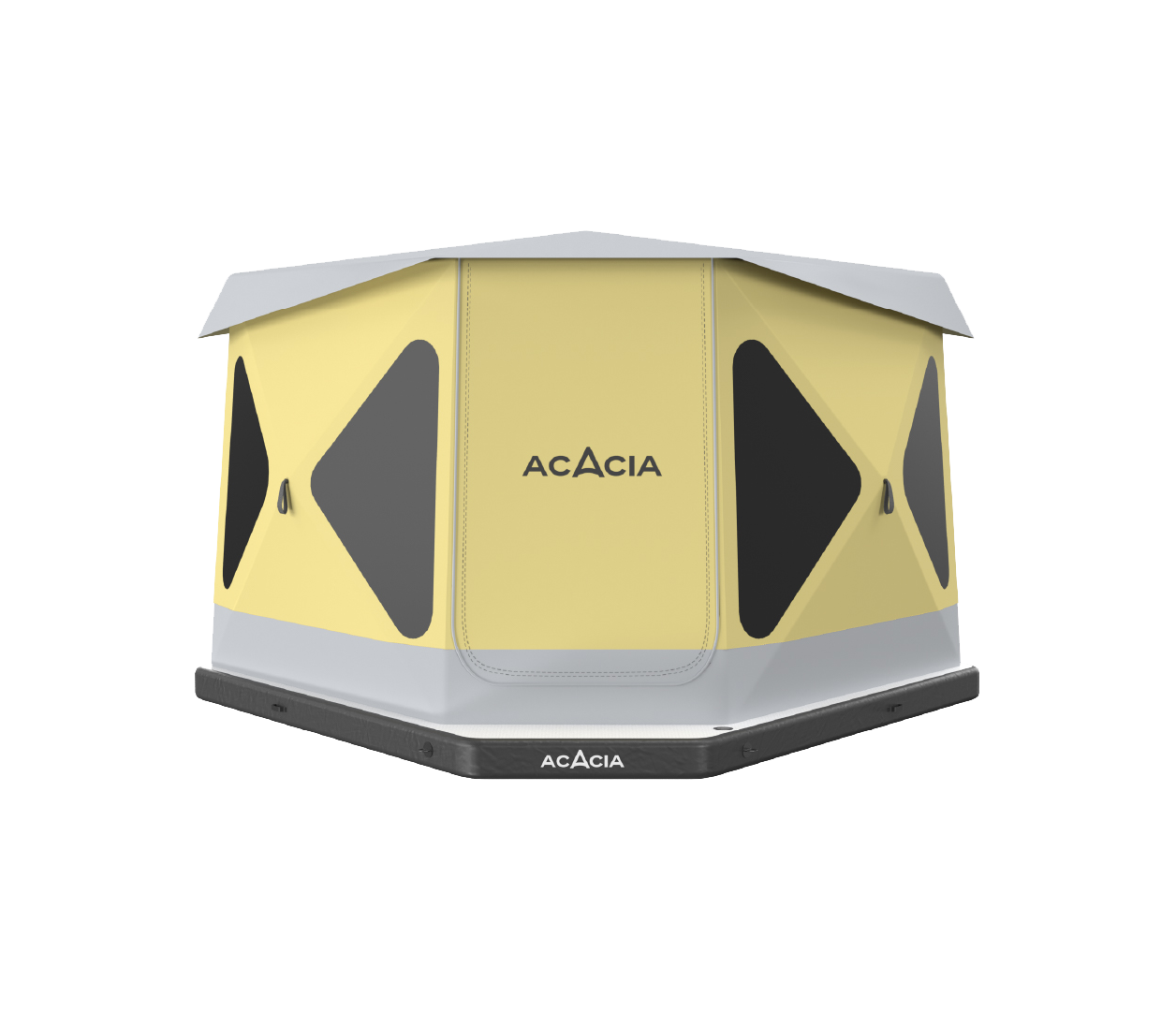 3-In-1 Means Flexibility & Comfort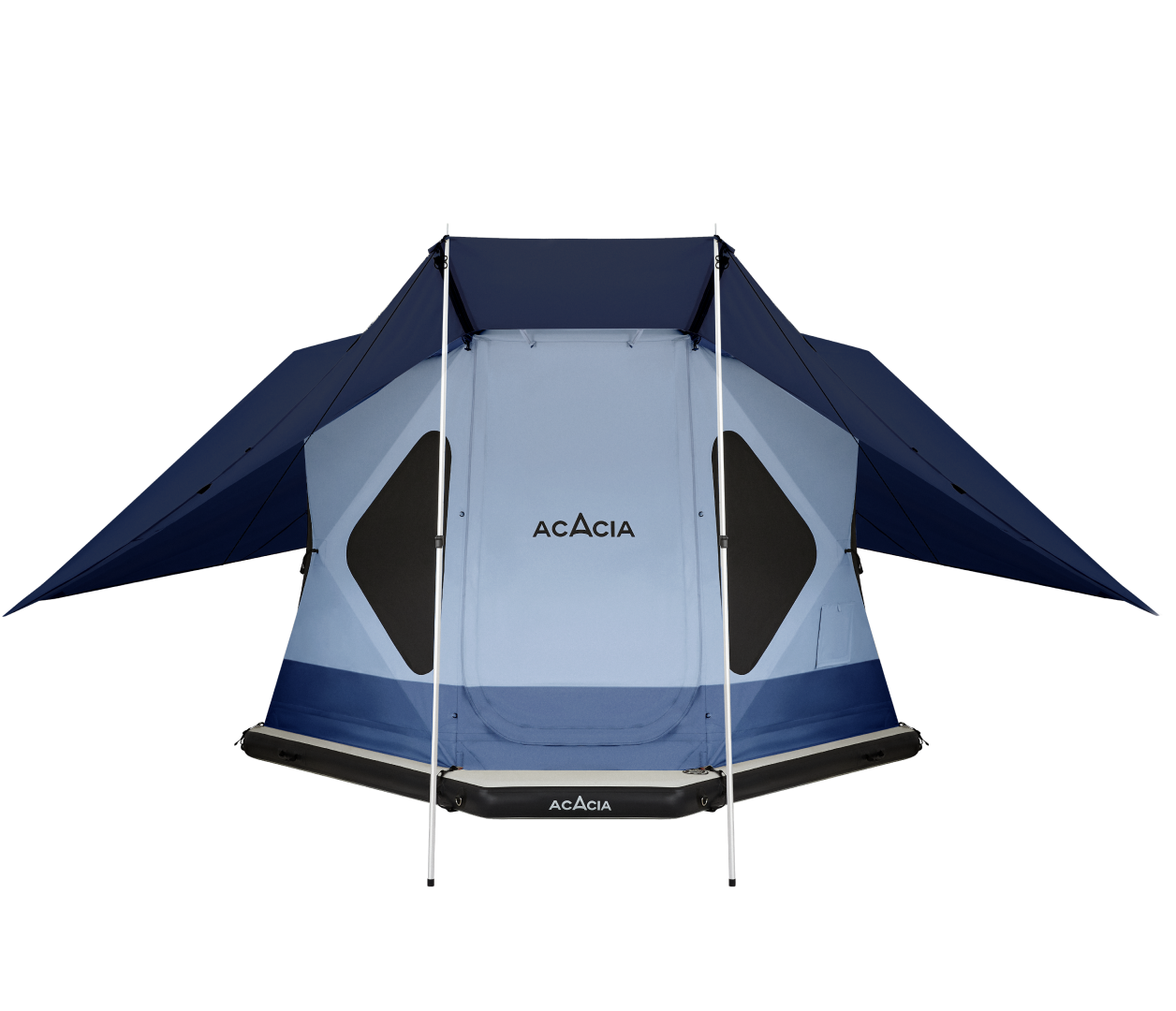 Tent
Spacious pop-up tent delivers ultimate comfort and protection from rain, wind, and flames.
AirFloor™
6-inch thick waterproof AirFloor™ designed to withstand any surface, from rough terrain to rocks.
Canopy
Generously sized canopy providing ample cooling shade, along with added weather protection and warmth.
Camping Experienced elevated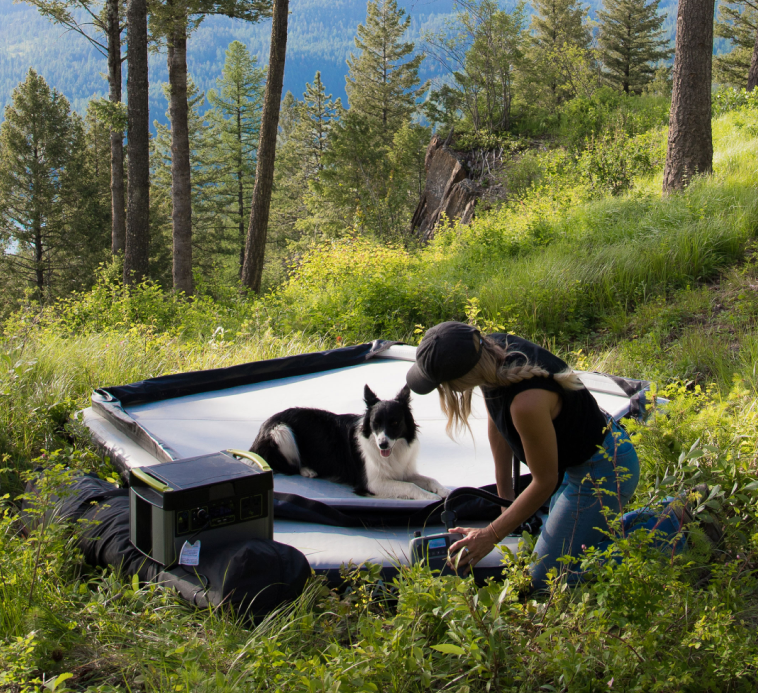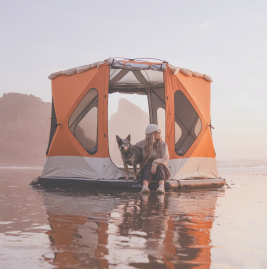 Expedition-Grade AirFloor™
Space Acacia is the first tent to include a foldable, carpeted and inflatable floor for all-season comfort.

The heavy duty 4-ply air floor is designed to the same specifications as expedition-grade inflatable kayaks and SUPs made to withstand rocks and rugged terrain.
Fast Set Up First Time, Every Time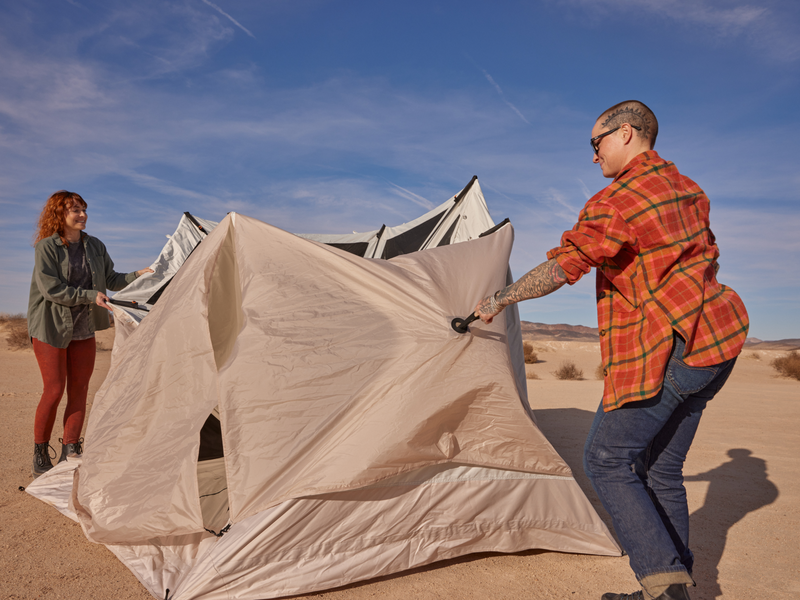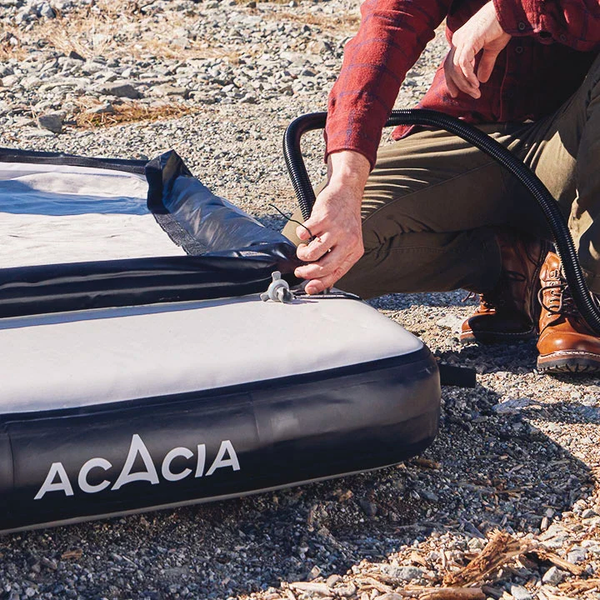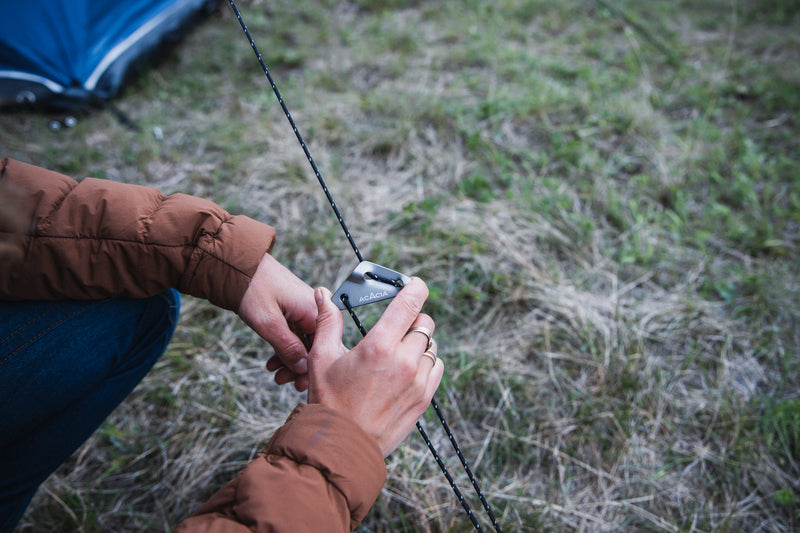 Fast Set Up First Time, Every Time
The pop-up tent comes pre-assembled, effortlessly popping into place and folds down. Simply pop out each side and roof hub, and you're all set.
Fast Set Up First Time, Every Time
Inflate the AirFloor™ hassle-free with the Acacia electric pump in under 15 minutes.
Fast Set Up First Time, Every Time
Secure the tent and canopy into the ground with the included heavy-duty guylines and stakes, ensuring safety even in the biggest wind and rain.
Weatherproof in Any Environment
The canopy offers excellent cooling shade and SPF50+ sun protection in the summer, providing extra weather protection to keep you cool and cozy within the tent. When in its closed-down position, it acts as an insulation layer, keeping the inside 10°F warmer than the outside.
The Details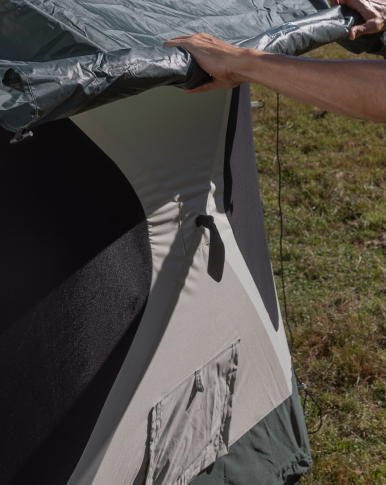 Sturdy
Lightweight yet robust and waterproof, the Oxford 300D material is twice the thickness of most tent fabrics on the market.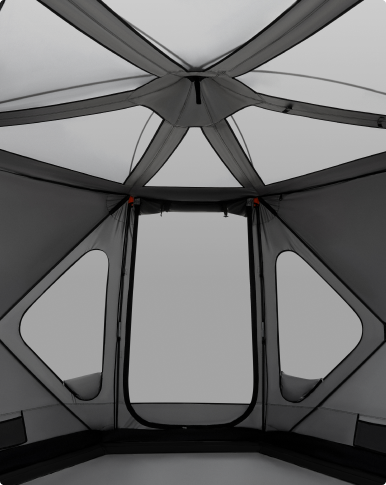 Stargazing
8 side windows and 4 overhead mesh windows provide optimal ventilation and stargazing opportunities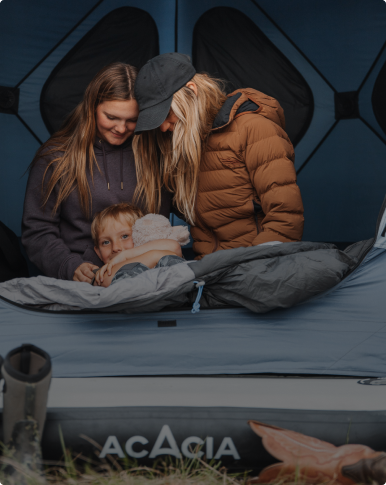 Spacious
The standard tent comfortably accommodates 2-3 people, while the XL can easily fit 4-6 individuals, making it an ideal choice for family camping trips.
Specifications
Video
Diagrams
Tent
Tent Fabric
Ultra durable 300D Oxford Cloth with waterproof coating
Pole Materials
Fiberglass
Zippers
YKK
(Yoshida Kogyo Kabushikikaisha)
Waterproof Rating
PU2000
(withstand water up to 2000mm)
Windproof Rating
Up to level 8 wind
(40m/h, 60km/h)
Size
7.87*7.71*6.89 ft (2 person tent)
10.33*9.68*6.89 ft (4 person XL)
Weight
27.9 lb (2 person tent)
38.8 Ib (4 person XL)
Floor
Floor Fabric
PVC Material with waterproof coating
Maximum Inflation Pressure
10PSI
Maximum Bearing Capacity
1102 lb (500kg) (2 person floor)
1764 Ib (800kg) (4 person xL)
Size
8.8*8.1*0.5 ft (2 person floor)
12*11* 0.5 ft (4 person XL)
Weight
43.0 lb (2 person floor)
67.5 lb (4 person XL]
Canopy
Canopy Fabric
150D Oxford Cloth with waterproof and sunproof coating
Size
20*19.8*6.89 ft (2 person canopy)
21.65*20.67 6.89 ft (4 person canopy)
Weight
10.7 lb (2 person canopy)
13.9 lb (4 person XL)
Zippers
YKK
(Yoshida Kogyo Kabushikikaisha)
Acacia in the Wild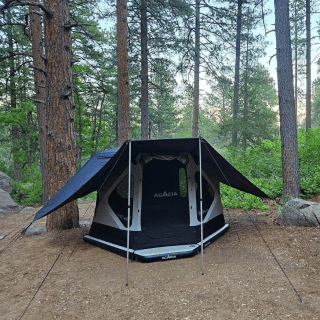 "We love this tent! Plenty of room inside for my wife and I and our two toddlers."
Trae Fowkes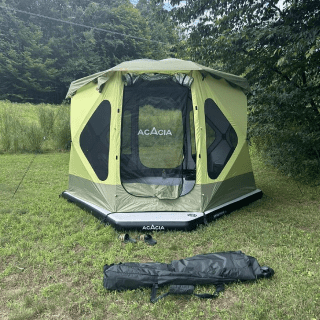 "We spent 4 days at Spacious Skies Adirondack Peaks with it. Super stoked!"
Stephanie Stomski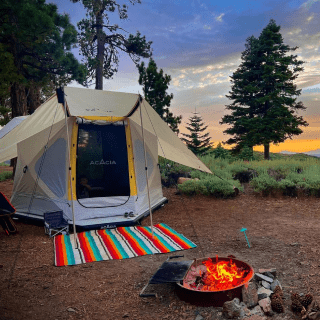 "Took our sunset XL for a one-nighter in the Los Angeles mountains and it was absolutely perfect!"
Missy LeFite